Canadian pastor, wife face series of sexual assault charges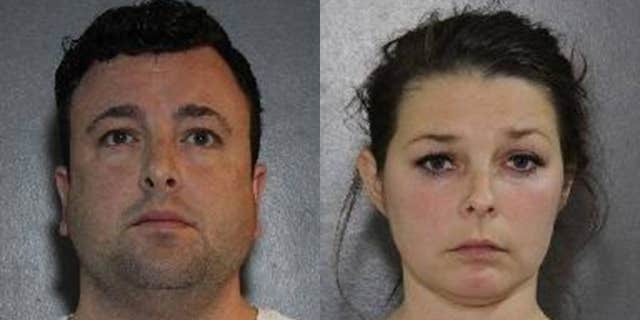 A Canadian pastor and his wife are facing more than two dozen charges Wednesday after being accused of sexual assault.
The pastor, 34-year-old Samuel Emerson, and his wife, Madelaine Emerson, 37, allegedly assaulted people from 2015 until 2017, CBC News reported.
Samuel was a pastor in Surrey, British Columbia, at the non-denominational Cloverdale Christian Fellowship Church, according to the BBC.
ALABAMA PASTOR, WIFE ARRESTED AFTER BRINGING INFANT TO BAR, CHARGED WITH BEING DRUNK
The pastor was charged with 13 counts of sexual assault, 11 counts of being in a position of authority and touching a person for a sexual purpose and one count of sexual touching of a person under the age of 16.
Madelaine faces one charge of sexual assault, being in a position of authority and touching a person for a sexual purpose, and threats to cause death or bodily harm.
Royal Canadian Mounted Police Cpl. Scotty Schumann told CBC that the sexual assault allegations were against someone under the age of 16, in addition to "several other young adults."
"A lot of us, especially parents for example, entrust that these people are going to have the best interests of our children at heart and when that trust is broken, you certainly feel terrible as a community but terrible as a parent for not being able to protect your children," Schumann said.
There may be other victims that may be nervous to come forward, Schumann said.
BOSTON PASTOR ARRESTED FOR DRUG TRAFFICKING, POSSESSION
Cloverdale Christian Fellowship Church has seen a dip in membership since news of the allegations broke, Samuel's father, Randy Emerson, told CBC News.
Randy, a senior pastor, said those involved in the church have dropped to 60 people, from around 250 people last May – when the Emersons were arrested.
"We're just very sad, and we're praying about the whole thing," Randy said. "A sacred trust has been broken in many people's minds."
Randy said his son was a pastor with the church for seven or eight years.