Canadian man sentenced in crash that killed 3 children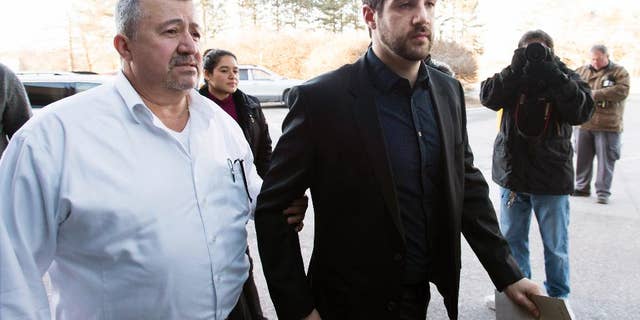 TORONTO – A member of one of Canada's wealthiest families has been sentenced to 10 years after pleading guilty to six charges in a crash that killed three young children and their grandfather.
Marco Muzzo pleaded guilty earlier this year to charges of impaired driving causing death and impaired driving causing bodily harm. A judge handed down the sentence Tuesday and also prohibited Muzzo from driving for 12 years.
The 29-year-old had faced a dozen counts of impaired driving and six charges of dangerous operation of a motor vehicle related to the September crash.
In Canadian Business Magazine's ranking of the top 100 wealthiest Canadians, the Muzzo estate ranks 52nd, worth more than $1.7-billion. The family is in the construction business.