Canada to offer temp permits to those stranded by Trump ban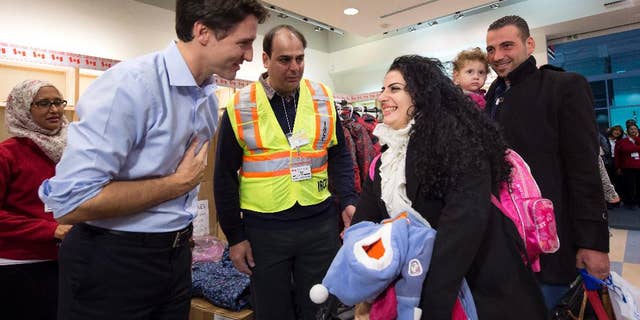 TORONTO – Canada will offer temporary residency permits to travelers who become stranded here by President Donald Trump's order banning travelers from seven Muslim-majority nations, the immigration minister said Sunday.
Ahmed Hussen, a Somali refugee, was recently named Canada's immigration minister. He said no one is currently stranded at the country's airports by the ban.
Hussen said White House officials have offered assurances that permanent Canadian residents can enter the U.S. if they have a valid Canadian permanent resident card and a passport from one of the countries affected. Permanent residents are the equivalent of green card holders in the United States.
Dual citizens with a Canadian passport can still enter the U.S.
Daniel Jean, Canada's national security adviser, said he doesn't believe the ban makes the world safer.