Canada rail disaster death toll at 47: police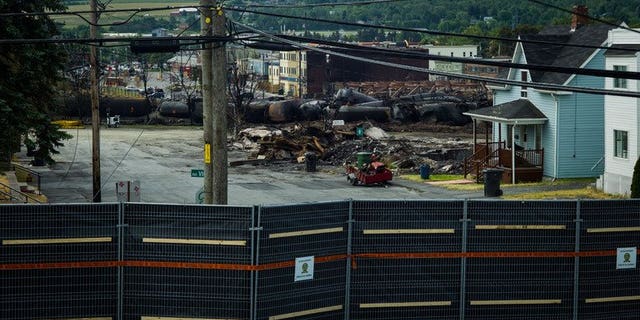 NEWYou can now listen to Fox News articles!
OTTAWA (AFP) – The final death toll of a train derailment that flattened part of a Quebec town two weeks ago will likely stand at 47, Canadian police said Friday.
No new remains have been discovered in the rubble since Thursday when the number of confirmed dead was 42, officials said.
The number of those missing in the July 6 tragedy meanwhile has been narrowed to five, bringing the presumed number of people killed to 47, they added.
"Our investigation has not uncovered any new deceased persons," Quebec police inspector Michel Forget told a news conference.
"However we can now inform you that our investigation and various enquiries... have permitted us to establish the number of dead, including missing and presumed dead, at 47," he said.
The runaway oil tanker train derailed and exploded in Lac-Megantic, a resort town of 6,000 near the Canada-US border, unleashing an inferno that gutted its center.
The railway's chairman has said the disaster appeared to have been caused by an engineer's failure to properly set hand brakes on the train during an overnight stop at a nearby town uphill.
Investigators also said they are focusing on the runaway Montreal, Maine & Atlantic Railway train's brakes.