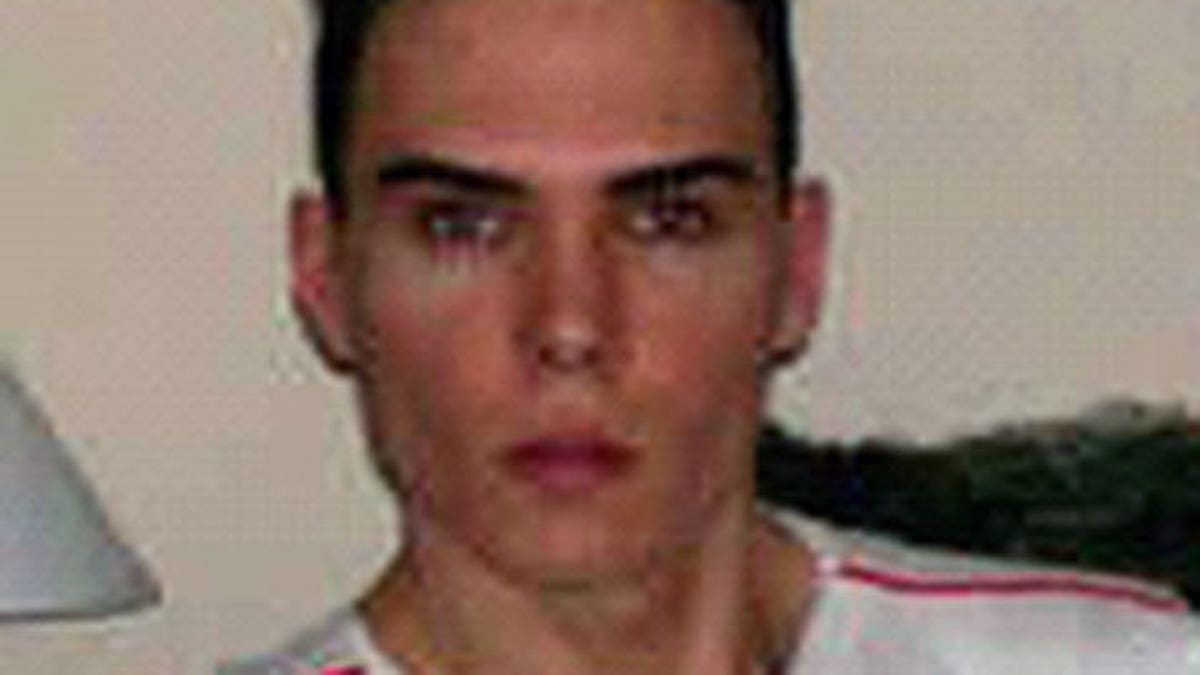 MONTREAL – The victim in the Canada body parts case was a Chinese student studying at Concordia University in Montreal who was in a relationship with Luka Rocco Magnotta, the wanted fugitive and chief suspect in the case.
Police confirmed to the French language La Presse newspaper late Thursday that 33-year-old Lin Jun -- from the eastern Chinese city of Wuhan -- is the victim in the case, as the search for 29-year-old Magnotta went global amid reports he had fled to France.
A senior French police official said Friday he is "sure" that Luka Rocco Magnotta is currently in France. Another French police official said Magnotta apparently flew to Paris from Montreal last weekend.
Police said Magnotta and Lin were in a romantic relationship, and that they lived close to each other in Montreal, according to the Toronto Star.
Lin arrived in the city in July 2011 and was admitted to Concordia University. A spokesman for the consulate, Xu Xin, said a man who fit Lin's description was then reported missing by relatives May 24.
The consulate is now working to notify Lin's family in China to advise them of the case. Police also sought the help of Interpol on Thursday amid reports Magnotta -- a former stripper and porn actor -- had boarded a plane to France.
Magnotta was listed on the Interpol website Thursday as a fugitive 29-year-old male from Scarborough, Canada, measuring 5ft 10in tall with blue eyes and brown hair.
Police had earlier issued a nationwide arrest warrant for Magnotta and authorities have asked the public for help in tracking him down.
He is accused of posting a hand and a foot to the Conservative Party headquarters and the Liberal Party headquarters in Ottawa.
The mystery began Tuesday when a package with blood on the outside and containing a decomposing left human foot arrived at the Conservative Party headquarters near Parliament Hill. Police said it was addressed to the party and not to a specific person.
The left hand, found in a package Tuesday night at an Ottawa postal terminal, was addressed to the Liberal Party headquarters, the Canadian Broadcasting Corporation reported.
On Tuesday, police discovered a man's torso stuffed into a suitcase and dumped on a pile of garbage behind the apartment complex.
The CTV Television Network reported that a note was found in the package with the left foot. The note said that a total of six body parts had been sent out and the person behind the dismemberment would kill again.
Both Canada Post and the police are now working to find those four other body parts, CTV added.
Magnotta is also believed to have uploaded a video of the killing to a Canada-based website on May 25.
The video, which police believe is genuine, was dubbed "1 Lunatic 1 Ice Pick." It shows the perpetrator stabbing the victim with an ice pick and dismembering the victim.
It also appears to show cannibalism and sexual acts carried out upon the corpse. The 10-minute-long video attracted 300,000 hits in just four hours on Thursday.
Nina Arsenault, a Toronto transsexual who claimed she had a relationship with Magnotta over a decade ago, told journalists in Canada on Friday that the suspect was a drug user with a temper, who sometimes turned his anger on himself.
"He was hard-tempered, self-absorbed, manipulative, angry, aggressive," Arsenault told The Associated Press, of the man she met when he was around 18, and she 28.
She added that Magnotta would often hit himself in the head, and other parts of his body.