Cameroon recon: US troops to Nigerian border to monitor Boko Haram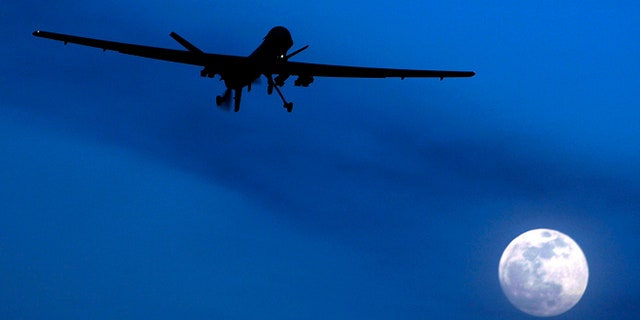 NEWYou can now listen to Fox News articles!
Boko Haram has spilled out of the forests and villages of northern Nigeria and into the cross hairs of the U.S. military.
Nearly 100 American military personnel are headed to the Central African nation of Cameroon, with another 200 expected to follow in the near future. Using drones to gather intelligence, they will help their counterparts in Cameroon monitor the growing threat from the Islamic terrorist group as it expands its bloody reign out of its stronghold in Nigeria, which the U.S. would not aid because of the Nigerian government's abysmal record of human rights violations and corruption.
"It's more palatable to work with Cameroon and other countries in the region, than with Nigeria, but the intel gathered will likely end up in their hands as well," Scott Stewart, director of tactical analysis for geo-political intelligence firm Stratfor, told FoxNews.com. "The corruption of the Nigerian military helped recruitment for Boko Haram and their incompetence has helped even more."
"The corruption of the Nigerian military helped recruitment for Boko Haram and their incompetence has helped even more."
It is not the first time U.S. military aid denied to Nigeria, where Boko Haram has as many as 9,000 fighters, has instead been supplied to its neighbors. In May, President Obama first pledged $35 million worth of indirect military and defense support services to Chad, Niger and Mali. While the U.S. did conduct some military training with Nigeria in the months following Boko Haram's high-profile kidnapping of nearly 300 Christian schoolgirls in April, 2014, relations between the two nations have since been strained, in part because of Washington's skepticism that Abuja was doing enough to fight Boko Haram.
The initial 90 personnel being sent to Cameroon will set up what is known as a Base Operating Support Integrator, which includes master planning, collecting and prioritizing of support requirements, as well as funding support and providing force protection.
The BOS-I will provide support through drone missions to gather intelligence, surveillance and reconnaissance throughout the region.
"The results of these [drone] flights will better enable African partners to secure their borders against violent [and] illegal activities disrupting our common desire for stability in the region," Pentagon spokeswoman and U.S. Army Lt. Col. Michelle Baldanza told FoxNews.com. "Most importantly, all information collected by US unarmed remotely piloted aircraft is used to support international counter-violent extremist organization operations."
Stewart adds that for now, the BOS-I will provide all intelligence gathered from the drone missions to the military forces of Cameroon and other countries in the region, in an effort to stay one step ahead of the terrorist army.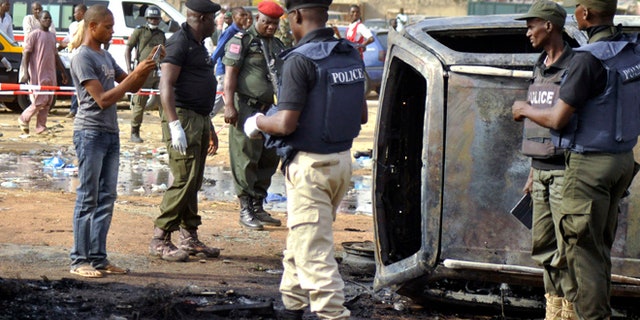 "It's not combat troops that are being sent there," he said. "Those being sent will gather Intel and likely brief the Cameroon government, as well as, others in the region."
Boko Haram, whose name translates to "Western education is forbidden," has pledged allegiance to ISIS and changed its name to "Wilayat Gharb Afriqiya," but its reach has not extended far from northern Nigeria.
Originally, Boko Haram had strongholds in cities located along the northern border in Nigeria's Borno State, but members were forced into hiding in thick wooded areas, such as the Sambisa Forest. From there, they have sneaked across the border into Cameroon and Chad and carried out ISIS-style bombings, often using female captives as suicide bombers.
"A lot of what has transpired was facilitated by the Nigerian military," Stewart points out. "They forced them out of the town and into hiding. The good news is that it appears that they have not gained any foothold in these other countries."