Calm seas, greedy smugglers: Italy saves over 6,000 migrants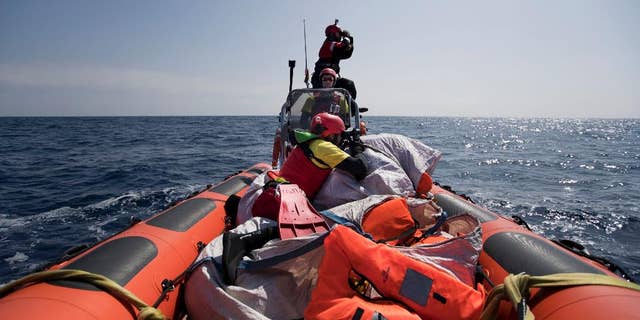 NEWYou can now listen to Fox News articles!
ROME – Profit-hungry smugglers are taking advantage of calm seas off Libya to launch unseaworthy boats, crowded with migrants, toward Italy.
After some 6,000 migrants were rescued from the Mediterranean in dozens of operations coordinated by the Italian coast guard on Friday and Saturday, hundreds more migrants were plucked to safety Sunday from dinghies and fishing boats.
The humanitarian group MOAS tweeted Sunday that it had helped several hundred migrants in nine rubber dinghies and two wooden boats over a 24-hour period. MOAS also recovered seven bodies, including that of an 8-year-old boy. It also distributed life vests to 1,000 migrants still on smugglers' boats who are awaiting transfers to the rescue ships that will bring them to southern Italian ports.
Italian news reports say the rescued migrants came from Africa, Syria, Pakistan, Bangladesh and elsewhere.