Burundi ex-rebel chief to resurface after three years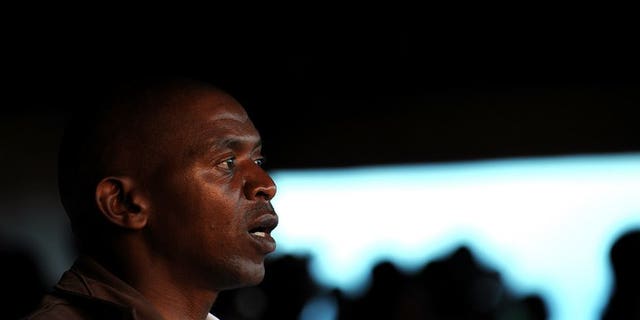 BUJUMBURA, Burundi (AFP) – Agathon Rwasa, the historical leader of Burundi's main opposition group, will make his first public appearance in three years on Tuesday and announce his plan to run for president in 2015, his spokesman said.
The leader of the former rebel National Liberation Forces (FNL) fled Bujumbura and went into hiding after he and the rest of the opposition denounced 2010 polls as fraudulent.
The regime has seen him as a threat ever since but Rwasa returned to the capital a few days ago after receiving guarantees over his safety, his spokesman Aime Magera said Monday.
The 49-year-old opposition leader is due to make a public appearance Tuesday at 0800 GMT before his supporters and various guests, including foreign diplomats, he said.
"Mr. Rwasa... is coming to unite his supporters and the population to prepare for the 2015 elections, because he intends to run for president," Magera said.
Rwasa, who was President Pierre Nkurunziza's main challenger in the 2010 polls, said he feared for his life when he went back to the bush in June that year.
His whereabouts since have been unclear, with sightings reported just across the border in the South Kivu province of the Democratic Republic of Congo, as well as in Tanzania and Zambia.
Magera denied that Rwasa had ever left Burundi.
The small central African country, which has yet to recover from a civil war that claimed around 300,000 lives between 1993 and 2006, has been rocked by a string of deadly incidents since Rwasa vanished.
The government has blamed the FNL for several ambushes, amid speculation that Rwasa had taken up the armed struggle again.
Magera however denied that Rwasa had sought to re-form a rebellion and said he had "renounced war for ever".
Diplomats told AFP that Rwasa's return was negotiated by the international community on the understanding that he would no longer dispute the 2010 vote results.
The spokesman rejected that theory but conceded that the government had "guaranteed Rwasa's safety on his return".