Burmese military plane missing with at least 100 passengers on board, army says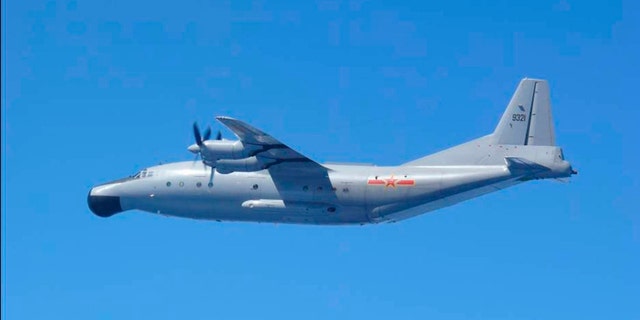 NEWYou can now listen to Fox News articles!
A Burmese military plane with more than 100 passengers on board vanished on Wednesday prompting a frantic search, a military spokesman said.
The Chinese-made Y-8 aircraft vanished about 1:35 p.m. local time in the southern part of the country near Yangon, Gen. Myat Min Oo said.
The plane was carrying 90 passengers — mostly families of military personnel — and 14 crew members, according to Gen. Myat Min Oo.
"The military plane went missing and lost contact after it took off from Myeik, and now the military has started a sea and air search with naval ships and military aircraft and is preparing for rescue operations," he said. The aircraft was bound for Yangon.
Myeik, also known as Mergui, is a city in southeastern Myanmar on the Andaman coast. Much of the plane's route would have been over the Andaman Sea.
SYRIAN REFUGEES 'WANT TO GO HOME,' HALEY SAYS
The general said it was raining at the time, but not heavily.
The military bought the plane in 2016, Reuters reported. Officials said it was carrying more than 2 tons of supplies and had logged more than 800 flying hours.
SRI LANKA FLASH FLOODS FORCE 500,000 FROM THEIR HOMES
The flight took off from Myeik at 1:06 p.m. and lost contact at 1:35 p.m., when it was last seen on radar about 20 miles to the west of Dawei, formerly known as Tavoy, according to an announcement posted on the Facebook page of the commander of the military, Senior Gen. Min Aung Hlaing.
"Four naval ships and two military aircraft have been searching for the plane since 2:00 p.m. up until now," the announcement said.
The Associated Press contributed to this report.