Bulgaria's center-right party wins parliamentary elections; returns to power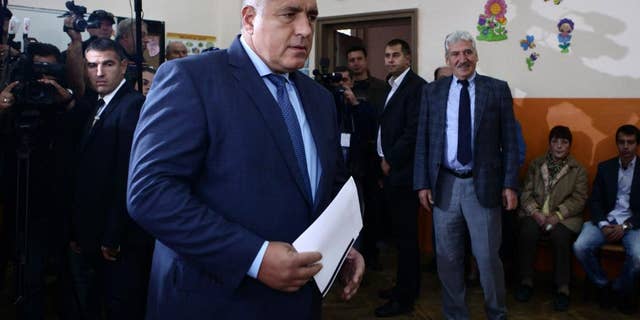 SOFIA, Bulgaria – Former Bulgarian Prime Minister Boyko Borisov is returning to power after his center-right GERB party won most seats in parliamentary elections, but fell short of a majority to govern alone.
With 99 percent of the votes counted, the GERB party leads with 32.7 percent, with the Socialists second with 15.4 percent, the Central Election Commission announced on Monday.
Borisov, 55, said after the vote that he was prepared to govern the country and left the door open for talks with possible coalition partners. He said the alternative was new elections, warning that would cause political uncertainty and financial turmoil for the European Union's poorest member state.