Buffalo drug case shows Sinaloa cartel's reach from Mexico to the U.S., DEA says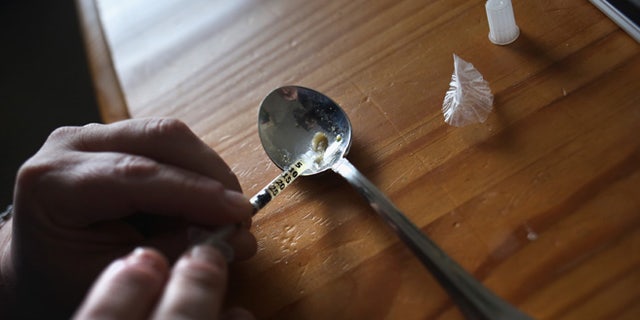 NEWYou can now listen to Fox News articles!
A drug syndicate with ties to Mexico's Sinaloa Cartel has turned Buffalo "into ground zero for fentanyl and heroin trafficking in New York state – fueling drug addiction, overdoses and violent crime," the Drug Enforcement Administration said earlier this week.
The DEA and the U.S. Attorney's Office for the Western District of New York announced earlier this week that charges have been brought against 17 people who are alleged to be involved in bringing thousands of pounds of heroin, fentanyl, cocaine and other drugs into the U.S. through their base in western New York. The 17 people named in the indictment all face a mandatory minimum sentence of 20 years in prison.
According to the DEA, the Gil Organization, allegedly headed by drug kingpin José Rubén Gil, used a series of front companies, deliverymen, and wholesalers to move Sinaloa Cartel drugs through Buffalo, Niagara Falls and other areas in New York. Authorities also contend that the organization used money launderers to send tens of millions of dollars back to suppliers in California and Mexico.
"The Sinaloa Cartel's reach from Mexico into U.S. Cities is most evident in this investigation," DEA Special Agent in Charge James Hunt said in a statement. "Through an unprecedented collaboration between law enforcement, DEA and our law enforcement partners have successfully dismantled the organization that spanned from Mexico to Buffalo at all levels of operation."
During the investigation, officials seized over $2.5 million worth of drugs, including 52.5 kilograms of cocaine, 17.5 kilograms of heroin and 8.5 kilograms of fentanyl. The seized drugs had the potential to be 1.5 million "hits" of cocaine, and 2.7 million "hits" of heroin if they had hit the streets.
The indictment also states that during a one year period approximately $20 million was allegedly sent from western New York banks to California.
"Tracing the complex flow of proceeds from the sale of illegal drugs is a proven, effective tool in dismantling drug organizations and we are proud that we do it very well," said IRS-Criminal Investigation Special Agent in Charge Shantelle Kitchen.