Brother of late Venezuelan president Hugo Chavez dies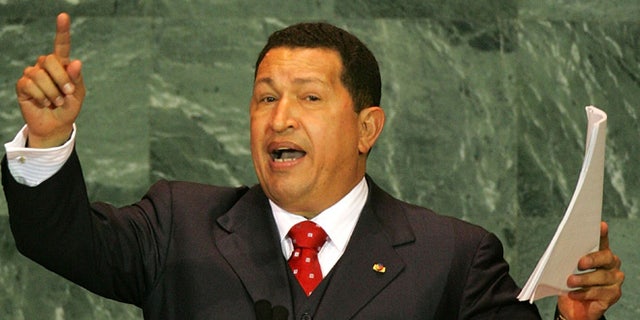 CARACAS, Venezuela (AP) – Venezuela's government says a brother of the late President Hugo Chavez has died.
Anibal Chavez was mayor of Sabaneta, the rural town where the family was raised. Officials did not give a cause of death, but local news media reported he had been in a hospital after a sudden illness. He was about 60 years old.
A government communique issued Sunday praises him as an "exemplary fighter, a man of the people at the service of noble causes."
Hugo Chavez was the founder of Venezuela's current socialist system and he had several brothers who have served in government posts. Hugo Chavez died in 2013, leaving the presidency to his vice president, Nicolas Maduro.
Like us on Facebook
Follow us on Twitter & Instagram