Briton jailed for selling fake bomb detectors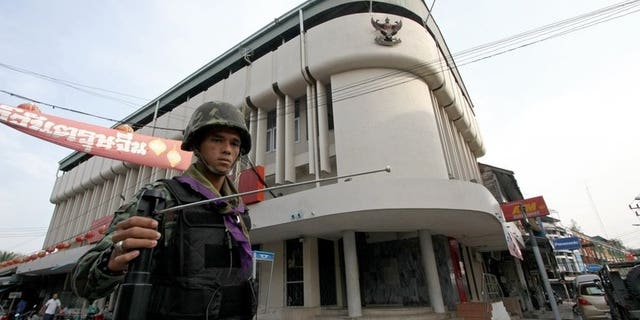 LONDON (AFP) – A British businessman who sold fake bomb detectors worldwide was jailed for seven years on Tuesday, with a judge branding the devices "useless".
The GT200 devices were no more than home-made boxes with handles and antennae but Gary Bolton claimed they could detect explosives, narcotics, tobacco, ivory and even cash.
Around 1,200 devices were sold to Mexico, while orders were also shipped to parts of Asia and the Middle East. The devices are still being used in Thailand, the court was told.
Bolton, 47, a father of three, denied two counts of fraud but was convicted by a jury last month at the Old Bailey in London, England's central criminal court.
Sentencing him, judge Richard Hone said Bolton had claimed the "little plastic box" was a working piece of equipment, and that he continued to "peddle" the GT200 to scores of international clients -- including for use by armed forces.
"You were determined to bolster the illusion that the devices worked and you knew there was a spurious science to produce that end," the judge said.
"They had a random detection rate. They were useless.
"Soldiers, police officers, customs officers and many others put their trust in a device which worked no better than random chance.
"The jury found you knew this but you carried on. Your profits were enormous."
The boxes cost less than ??5 ($7.85, 5.85 euros) to make.
However, they were sold for between ??2,500 and ??10,000 in bulk or up to ??15,000 if bought individually.
The court heard Bolton's company, Global Technology, had a turnover of almost ??3 million, with up to 5,000 devices made.
In May, British businessman James McCormick was sentenced to 10 years in jail for selling fake bomb detectors to the Iraqi government and other countries, by a judge who told him he had blood on his hands.
McCormick, 57, made an estimated ??50 million from selling the devices, which prosecutors said were based on a novelty golf ball finder and did not work.