British politician arrested after speech quoting Churchill's take on Islam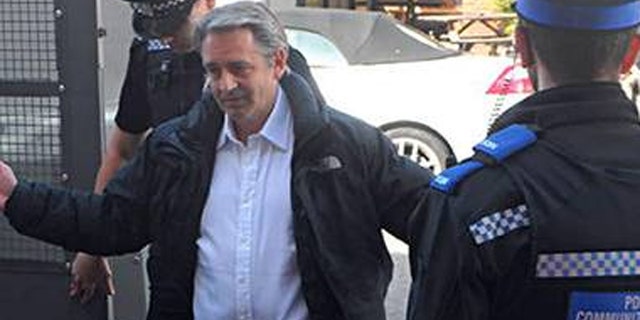 A British politician reading from a book penned by former Prime Minister Winston Churchill was arrested Saturday on the suspicion of religious or racial harassment, The Independent reported.
Paul Weston, the chairman of the Liberty GB party, is facing the potential of two years in prison for breaching a dispersal notice delivered to him as he gave a speech with a megaphone in front of Winchester Guildhall in Hampshire.
The paper quoted a spokesman from his political party as saying Weston was addressing passers-by and quoted an excerpt about Islam from Churchill's "The River of War," which was written in 1899, when he was 25, during his time in Sudan.
A member of the public reportedly complained to police about the speech. Weston was reportedly approached by the woman and was asked if he had the authorization to be there.
He did not. He was arrested a short while later and spent several hours in a jail cell.
Police would only say that a dispersal order was issued following complaints from the public and "was further arrested on suspicion of religious/racial harassment," The Western Gazette reported.
There has been some backlash in the country over the arrest.
Daniel Hannan, the author of "How we Invented Freedom" wrote in the Telegraph, "Why should it fall to me to defend him? Where are the lion-hearted liberals who are so quick to denounce political arrests in distant dictatorships? I realise that "political arrest" is a strong phrase, but it's hard to think of any other way to describe a candidate for public office being taken into police custody because of objections to the content of his pitch."