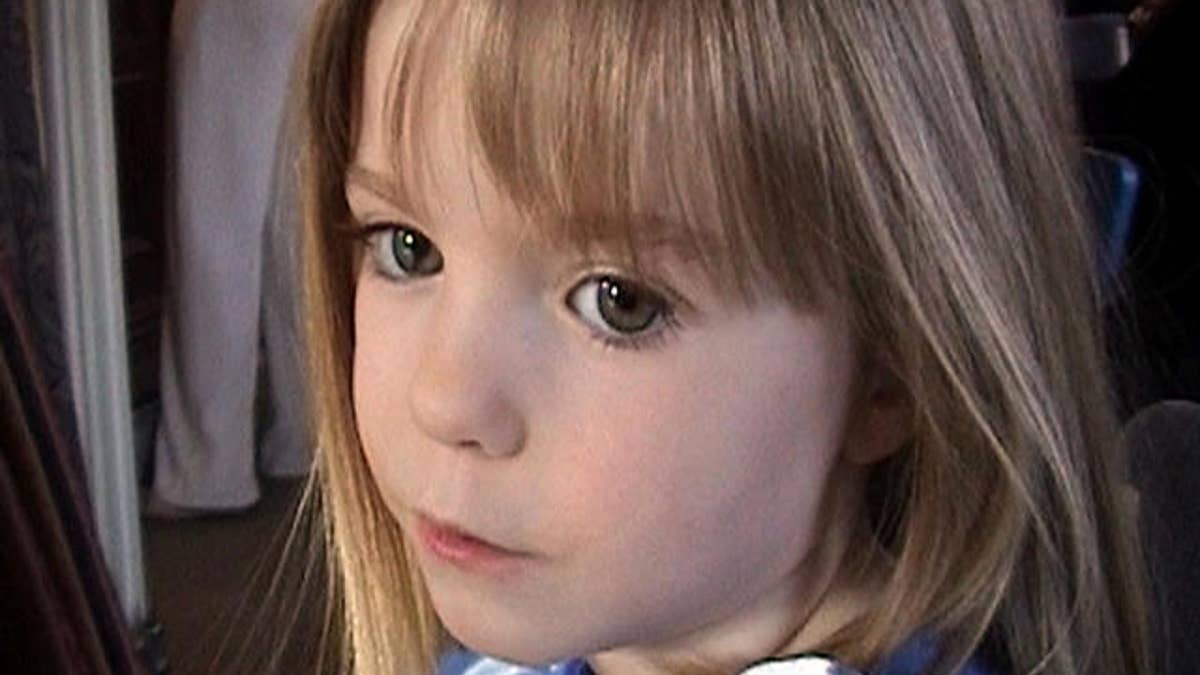 British police officers investigating the 2007 disappearance of 3-year-old Madeleine McCann from a Portugal resort have reportedly uncovered new details about two bogus charity workers operating in the area around the time of the girl's disappearance.
The British Sunday Mirror paper reported that the two men, described as being in their mid-50s with heavy builds, were seen knocking on doors in the apartment building used by Madeleine's parents. Investigators have been told that the men claimed to be fundraisers for disabled children and handed out yellow double-sided calling cards showing a girl in a wheelchair on one side and a few lines of Portuguese and English on the other.
Police have previously issued images of the two men, but had described them as being Portuguese. Investigators now believe that the men are from Eastern Europe and have long since left the area, though the duo are thought to have operated in other resorts in Portugal.
The new information came to light amid a fresh wave of tips received by Scotland Yard after the case was featured on an episode of the BBC show "Crimewatch."
Earlier this week, Detective Chief Inspector Andy Greenwood said that police are also searching for a man who authorities believe sexually assaulted five British girls who were vacationing with their families in Portugal.
The unknown man is suspected of gaining access into a total of 12 villas occupied by British families between 2004 and 2010 in the area. In four cases, which occurred between 2004 and 2006, he sexually assaulted girls while they were in their beds, police said. In once instance, he attacked two girls staying in the same villa.
Madeleine McCann disappeared from her family's resort apartment on the night of May 3, 2007, while her parents were having dinner at a nearby restaurant. Portuguese police investigated Madeleine's parents, Gerry and Kate McCann as suspects before shelving the inquiry in 2008. However, this past October, the local authorities admitted that enough new evidence had come to light to re-open the case.
The Mirror reported that Scotland Yard has so far written three international letters of request to the Portuguese, covering 41 priority areas and including 287 separate requests related to the investigation. However, the British have reportedly grown frustrated with their Portuguese colleagues at the slow pace of the investigation.