British Police Fly to Spain to Re-Examine Case of Missing Madeleine McCann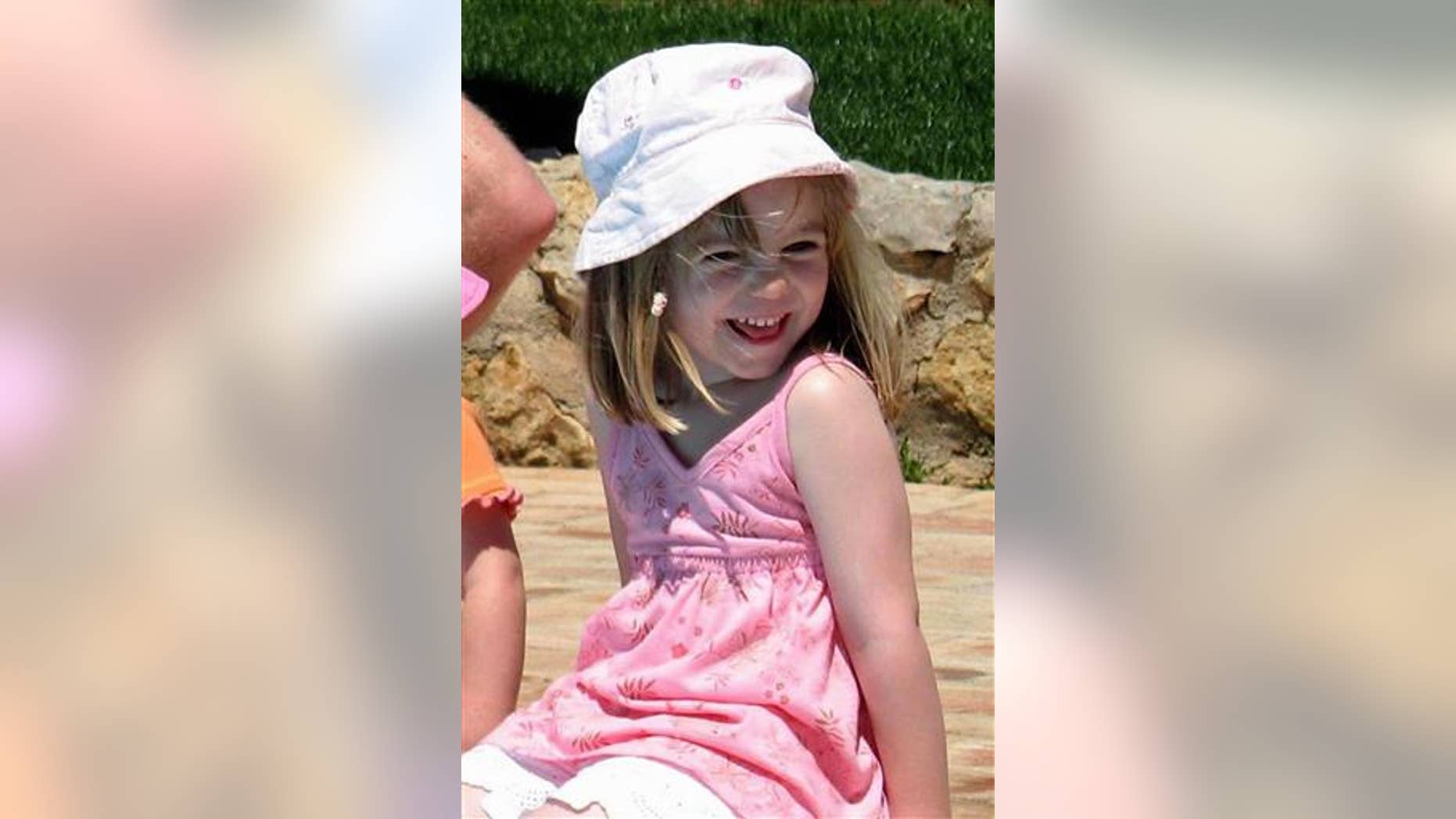 LONDON -- British detectives have visited Spain to re-examine the disappearance of UK youngster Madeleine McCann from neighboring Portugal, it emerged Monday.
London's Metropolitan Police joined the hunt for the missing girl, who vanished in 2007, following a request by the British government.
The force revealed Monday that detectives working on the case flew to Spain as part of their review and spent three days with police in Barcelona. Officers also traveled to Portugal three times as they continue to hunt for leads.
Police chiefs have vowed there will be no limits to the review of how the little girl disappeared, aged three, from a holiday apartment in Praia da Luz in the Algarve.
A huge hunt was launched by Portuguese authorities when she went missing on May 3, 2007 while her parents Kate and Gerry McCann dined with friends nearby, but she was never found.
Kate McCann wrote on the "Find Madeleine" website in October, "It is a big relief to us that our government finally agreed for a review to take place. We are grateful to them and to the Metropolitan Police Service for undertaking this fundamental and highly valuable procedure which has been underway now for several months."
Detectives have refused to reveal what led them to Barcelona between Nov. 23 and 25, but a Metropolitan Police spokesman said, "There has been very good co-operation with Portuguese authorities and liaison will continue. We are not prepared to discuss specific details of these visits nor speculate about any future deployments to Portugal or elsewhere."
Police are not believed to have made a breakthrough and are still doing the groundwork of liaising with foreign officers, sources say.
Portuguese detectives, helped by officers from the McCann's home force, Leicestershire Police, carried out a massive investigation into Madeleine's disappearance. But the official inquiry ended in July 2008, after which no police force was actively looking for her.