British PM offers vision beyond austerity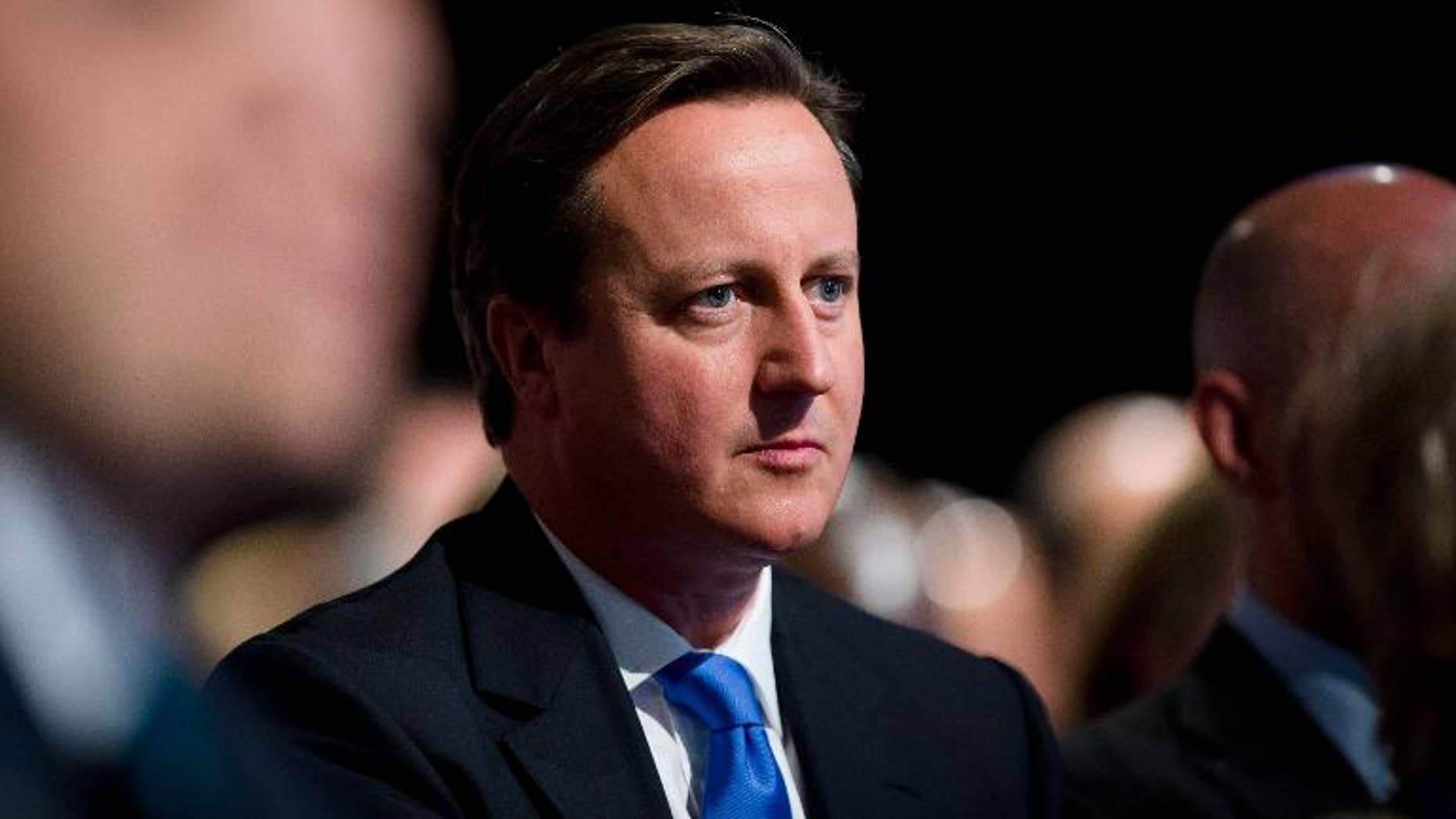 Manchester (United Kingdom) (AFP) – British Prime Minister David Cameron will on Wednesday seek to persuade voters that he has more to offer than just austerity, promising a "land of opportunity" once economic growth returns.
In his keynote speech to his Conservative party's annual conference, Cameron will draw clear dividing lines with the opposition Labour party as he sets out his goal for a majority in the 2015 election.
The Conservative-led coalition government's public spending cuts are in their third year and finance minister George Osborne warned in his conference speech on Monday that they would continue to bite for years to come.
But Cameron will paint a picture of a country where children are pushed hard at school, the jobless are helped "to stand on their own two feet", and profit and tax cuts are no longer "dirty, elitist words".
"If you trust people and give them the tools, they will succeed," he will tell delegates in Manchester, northwest England.
Cameron is seizing on signs of recovery to try to move the debate beyond the issue of deficit reduction, to offer a more positive message in what is likely to be a closely fought vote in 20 months.
"I didn't come into politics just to fix what went wrong, but to build something right," he will say, according to extracts released by his office.
"We in this party, we don't dream of deficits and decimal points and dry fiscal plans. Our dreams are about helping people get on in life -- aspiration, opportunity, these are our words, our dreams."
The party has announced a raft of policies this week aimed at "hard-working people", its new slogan.
They range from state guarantees for mortgages to help people afford their first home to making the long-term unemployed carry out community work for their benefits.
Cameron will argue that these initiatives, combined with the government's existing reforms of schools and welfare, are designed to ensure that anyone who is prepared to work hard can get ahead.
In contrast, he will accuse Labour leader Ed Miliband of failing people by expecting nothing of them and strangling businesses when it should be supporting them as a way of creating jobs.
Cameron will paint Miliband's proposed freeze on energy prices as unworkable, although he is unlikely to fall into the political trap of defending the big energy companies, who have warned the policy could cause blackouts.
"We know that profit, wealth creation, tax cuts, enterprise -- these are not dirty, elitist words. They're not the problem, they really are the solution," Cameron will say.
"It's businesses that get wages in people's pockets, food on their tables, hope for their families and success for tour country."
Cameron is likely to avoid directly referencing the threat posed by the eurosceptic, anti-immigration UK Independence Party (UKIP), which has been the cause of much discussion and concern in Manchester.
But he will make the case clearly for centre-right voters to back the Conservatives in 2015 and give them a majority, allowing them to cast off their Liberal Democrat coalition partners to govern alone.