British ISIS bride is stripped of her citizenship by the government despite begging to come home
ISIS bride Shamima Begum has had her British citizenship stripped by the U.K. government after begging to be allowed home.
An official Home Office letter breaking the shock news was received by the teen's "disappointed" family earlier Tuesday.
"Please find enclosed papers that relate to a decision taken by the Home Secretary, to deprive your daughter, Shamima Begum, of her British citizenship," the letter read.
CLICK HERE FOR MORE FROM THE SUN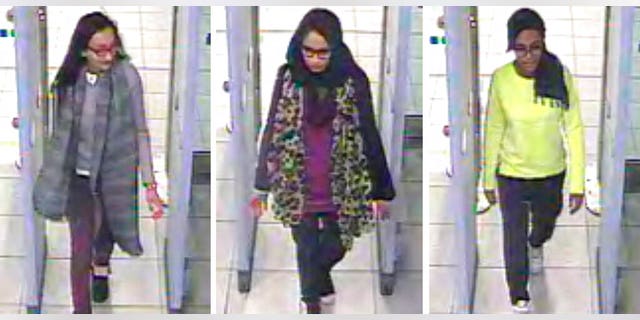 "In light of the circumstances of your daughter, the notice of the Home Secretary's decision has been served of file today (19th February), and the order removing her British citizenship has subsequently been made."
TEEN WHO JOINED ISIS GIVES BIRTH IN SYRIA, SAYS PEOPLE SHOULD BE SYMPATHETIC TOWARD HER
The letter - obtained by ITV News - went on to urge Ms Begum's family to make her aware of the decision while adding she had the right to appeal.
The schoolgirl's family have said they are "disappointed" by the Home Office's decision, according to their lawyer Tasnime Akunjee.
This story originally appeared in The Sun. For more from The Sun, click here.