British government plans power to ban extremists from airwaves, social media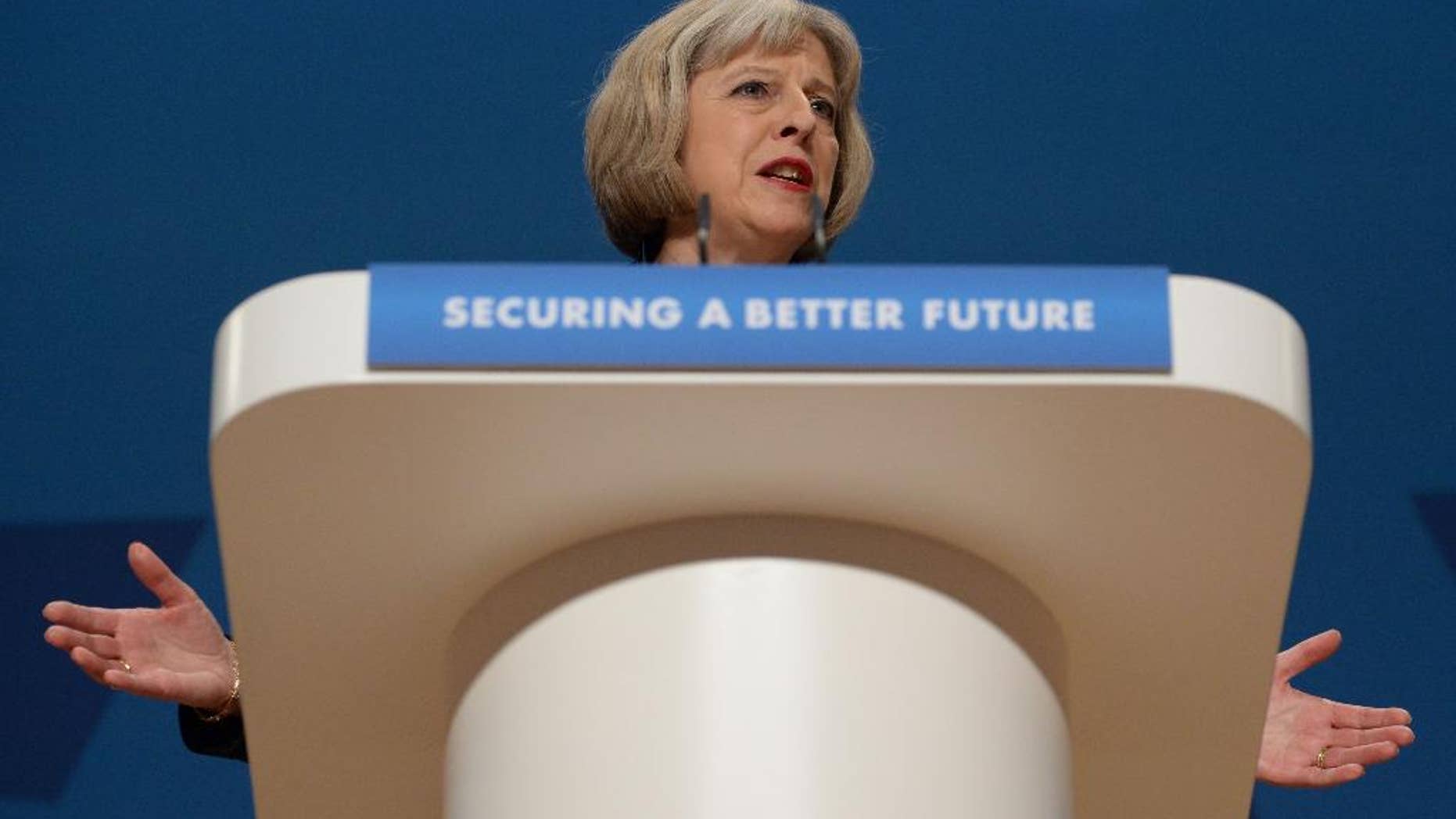 LONDON – Britain's interior minister has proposed new powers to bar people with extremist views from appearing on television or publishing on social media even if they are not breaking any laws.
Home Secretary Theresa May told a conference of the governing Conservatives that if re-elected next year the party will introduce powers to disrupt people who "spread poisonous hatred" even within the law.
May said Tuesday that only a minority of extremists are violent, but there is "a thread that binds" nonviolent extremism to terrorism.
May says tougher powers are needed to stop young people becoming radicalized. She says at least 500 Britons have traveled to Syria and Iraq, mainly to fight with militant groups.
Civil libertarians, and some Conservatives, call the proposed measures an unacceptable restriction on freedom of speech.