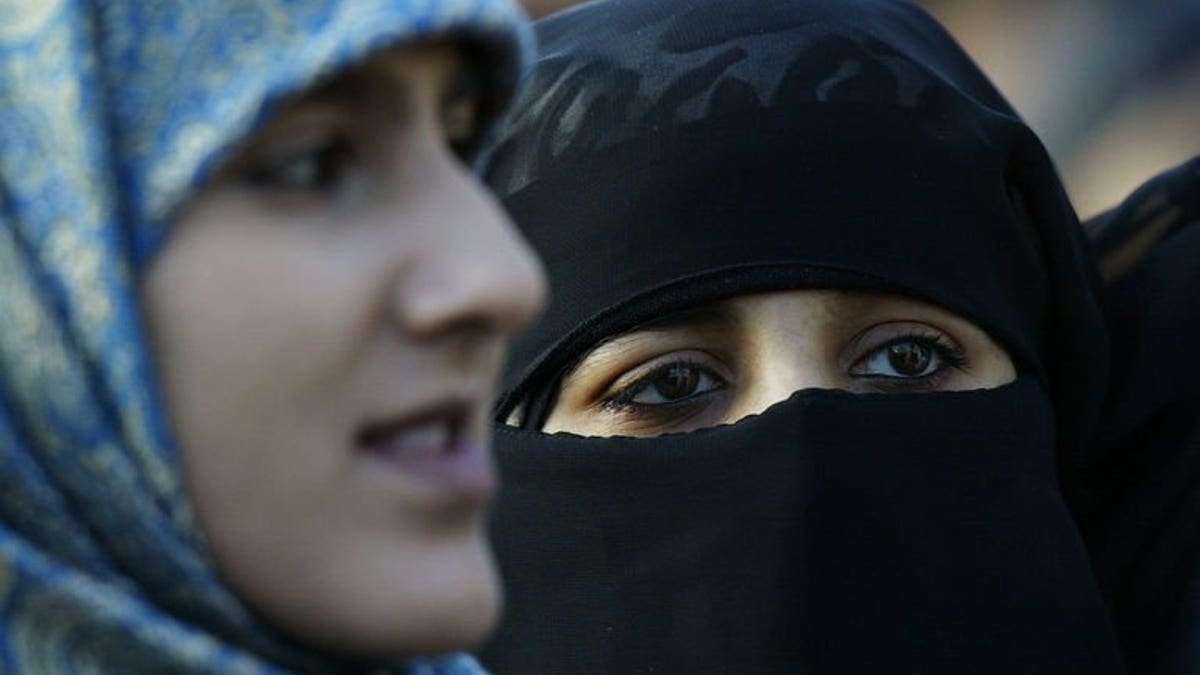 LONDON (AFP) – One of Britain's biggest colleges on Friday dropped a ban on Muslim face veils after thousands of people signed a petition against the rule.
Birmingham Metropolitan College said on Facebook it would change its policy to allow "individuals to wear specific items of personal clothing to reflect their cultural values".
The college had earlier said it would require "the removal of hoodies, hats, caps and veils so that faces are visible", a policy that won support from Prime Minister David Cameron.
It would in effect have banned the niqab, a face veil worn by some Muslim women which covers everything except the eyes.
Cameron's spokesman said he believed educational establishments should be able to "set and enforce their own school uniform policies".
But some 9,000 people signed a petition co-ordinated by the National Union of Students (NUS) Black Students' Campaign against the policy, while hundreds of students had planned to protest against the ban on Friday.
"This ban is a complete infringement on the rights to religious freedom and cultural expression and is a clear violation of a woman's right to choose," said NUS black students' officer Aaron Kiely.
The college offers higher and further education including A-level classes, and has eight campuses around the Midlands.
Deputy Prime Minister Nick Clegg said on his weekly LBC radio show that he was "uneasy" about the policy.
"Intuitively I would set the bar very high to justify (banning niqabs)," he said on Thursday.
"One of the things that's great about our country is that people dress differently... and people have different faiths."
The college's Facebook page became the venue for an intense debate about the ban.
On Friday it said on the page: "We are concerned that recent media attention is detracting from our core mission of providing high quality learning.
"As a consequence, we will modify our policies to allow individuals to wear specific items of personal clothing to reflect their cultural values."
Shabana Mahmood, Labour MP for Birmingham Ladywood, said: "This change in policy is enormously welcome.
"The college has made a wise decision to rethink its policy on banning veils for a group of women who would have potentially been excluded from education and skills training at the college had the ban been enforced."
Right-wing Conservative MP Philip Hollobone has tabled a private members' bill in parliament that would ban the public wearing of face coverings, emulating a law introduced in France in 2011.
On Thursday, a defendant in a London court was allowed to enter a not guilty plea to a charge of intimidation while wearing a niqab after a judge reversed his decision to make her show her face in court.
She was identified beforehand in a private room by a female police officer who had previously seen her when she was photographed after her arrest in June.