Britain's UKIP says Farage's resignation rejected, he remains as party leader despite defeat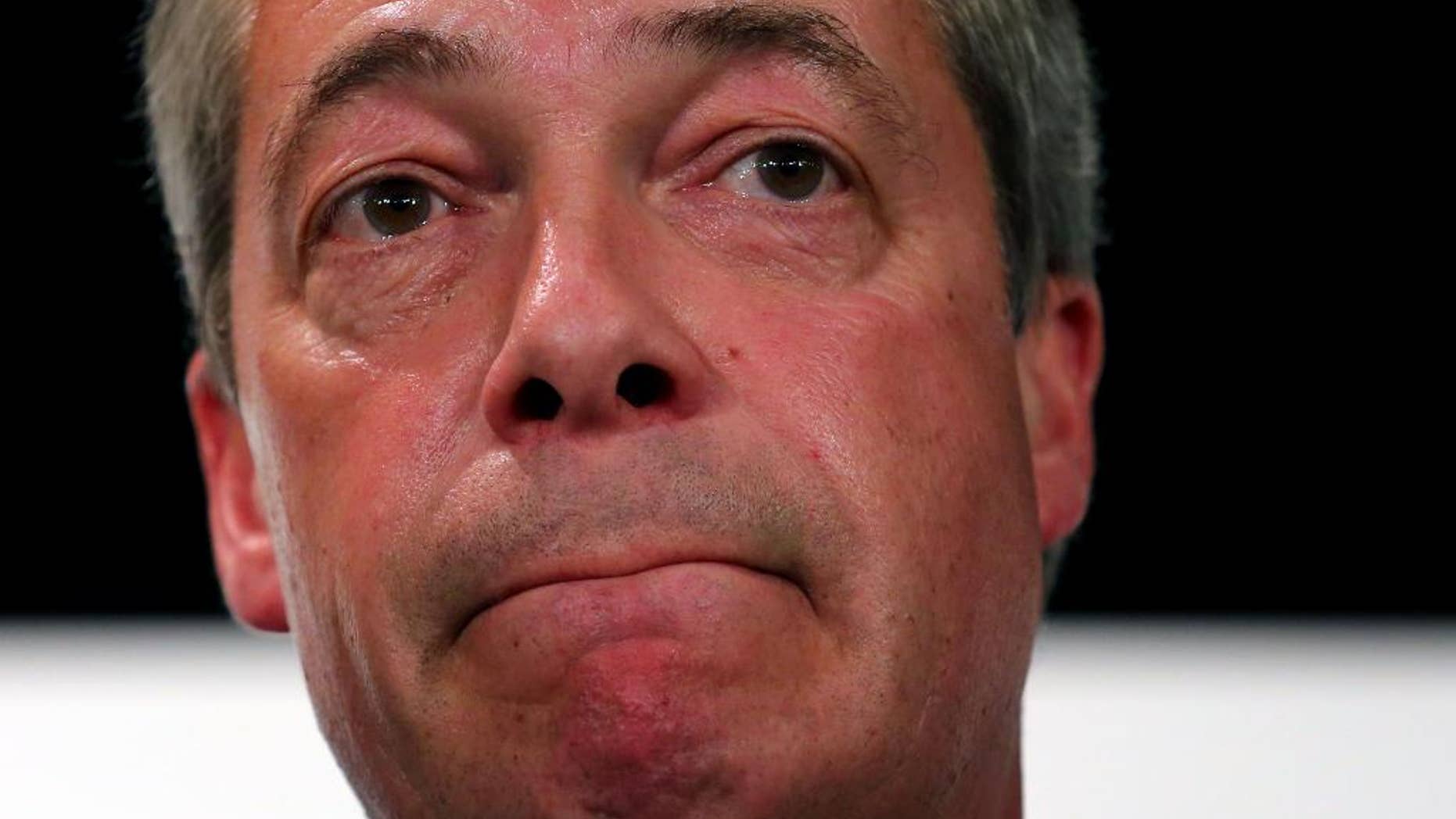 LONDON – The UK Independence Party says the resignation of Nigel Farage as party leader has been rejected and he remains in the post.
The announcement Monday came three days after Farage said he was stepping down following his failure to win a seat in Britain's Parliament.
The party said its national executive committee refused to accept the resignation.
The leader of the rightwing party was beaten in his bid for the seat representing the South Thanet constituency.
UKIP only won one seat in the British Parliament but got roughly 13 percent of the vote.
The party is known for its call for Britain to withdraw from the European Union and greatly reduce the number of immigrants arriving in the country.