Bring Back Our Girls demands news of escaped Chibok girl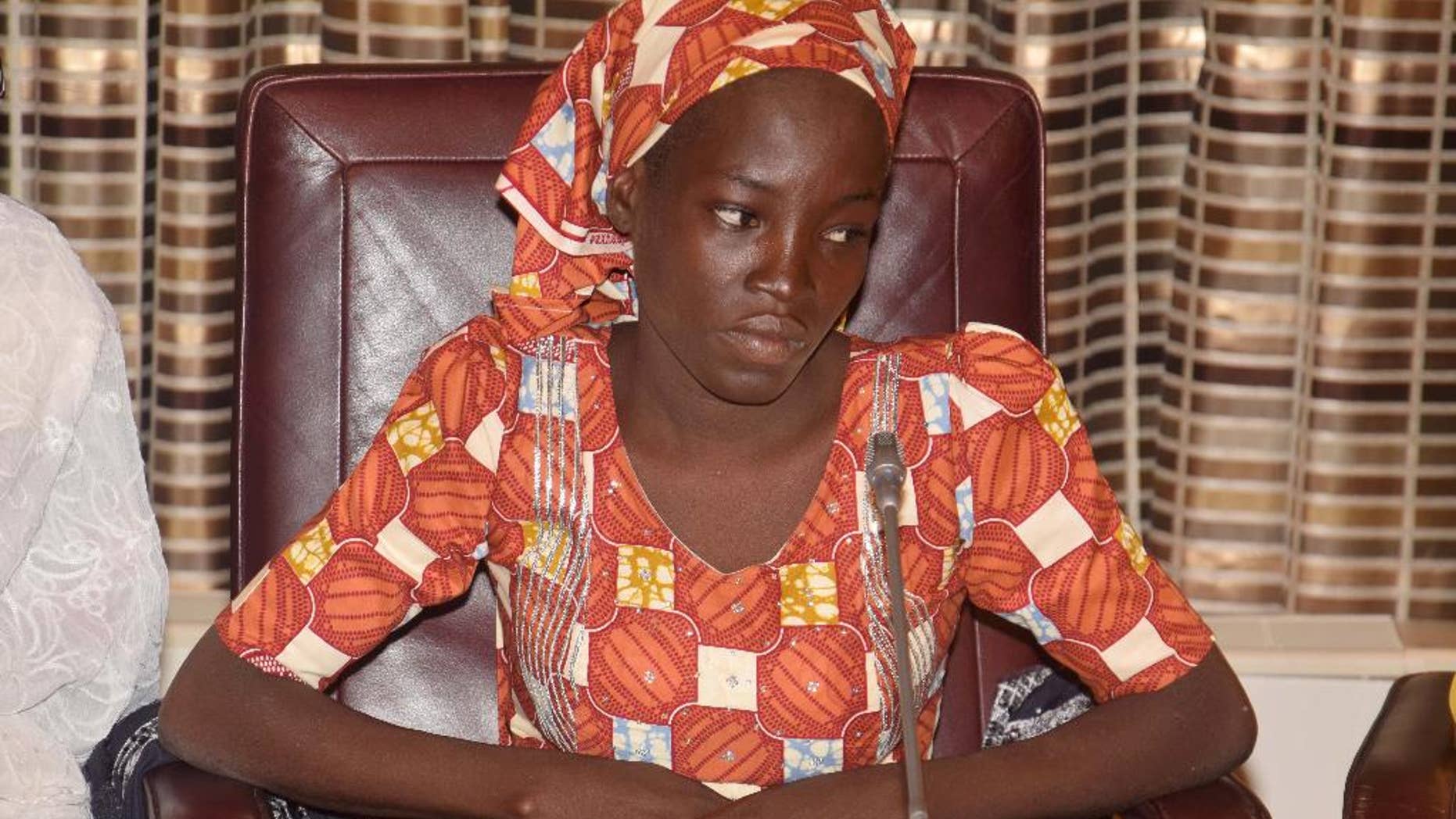 LAGOS, Nigeria – Nigeria's Bring Back Our Girls movement is demanding news of the only one of the 219 kidnapped schoolgirls to escape the clutches of the Boko Haram extremist group.
A statement marking the 800th day of the mass abduction that outraged the world also asks what the government is doing to try to rescue the other girls.
Nigeria's military has freed thousands of Boko Haram captives this year but none of the girls kidnapped from a boarding school in the northeastern town of Chibok in April 2014.
Hunters found Amina Ali Nkeki on May 17 wandering near a Boko Haram stronghold with her 4-month-old baby.
President Muhammadu Buhari promised her the best rehabilitation, but the Bring Back Our Girls movement complained Wednesday that no one has been allowed to see her.