Brexit minister: Some EU migrants may have to leave UK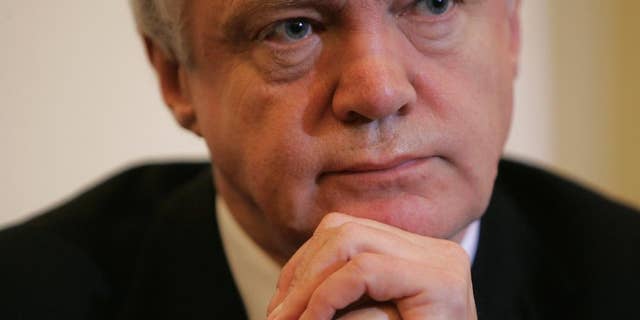 NEWYou can now listen to Fox News articles!
LONDON – The minister in charge of negotiating Britain's exit from the European Union says some European Union citizens may not be allowed to stay after the U.K. leaves the bloc.
Brexit Secretary David Davis told the Mail on Sunday newspaper that he wants "a generous settlement for EU migrants here now and a generous settlement for British citizens in the EU."
He dismissed suggestions the estimated 3 million EU nationals in Britain might have to leave, but said if there is a surge in arrivals before the deadline, the government may have to set a cutoff date.
British Prime Minister Theresa May has been criticized for refusing to guarantee the right of EU citizens to remain. She says she needs to ensure that Britons living in EU countries get the same right.