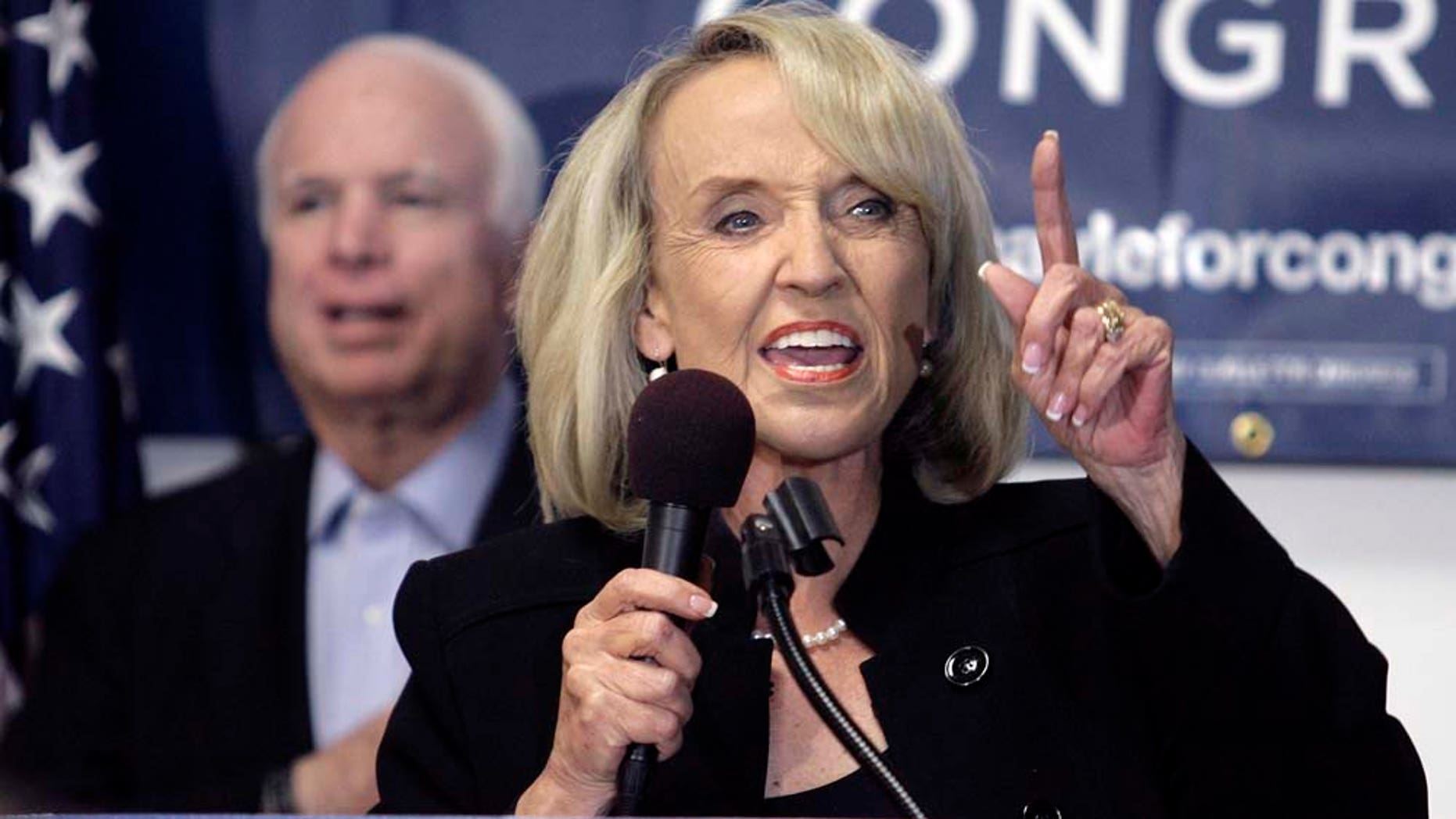 Arizona Gov. Jan Brewer beat Terry Goddard, the Democratic attorney general.
Brewer, who became governor after Democrat Janet Napolitano resigned to become President Obama's Secretary of Homeland Security, rose in popularity among many voters after she signed a controversial immigration law.
That measure, known as SB 1070, called for local police to enforce immigration laws, and made Brewer a national hero among those who favor strict immigration policies.