Breaking: Mexican Pres. Peña Nieto proposes legalizing same-sex marriage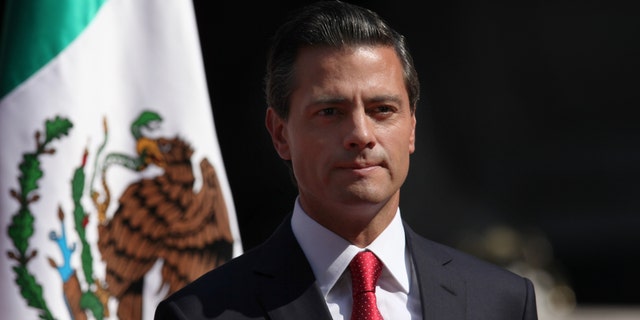 Enrique Peña Nieto wants to bring marriage equality to Mexico.
The Mexican president proposed Tuesday the legalization of gay marriage, announcing that he has signed several initiatives that would seek to enshrine same-sex marriage in the country's constitution and its federal civil code.
"Today, on the International Day Against Homophobia, I met the representatives of LGBT groups. I listened to their ideas and proposals," Peña Nieto posted in Spanish on Twitter. "I reiterated the Mexican government's commitment to combat all forms of discrimination, including those motivated by sexual preference."
He continued over a couple of tweets, "These reform initiatives takes up the the Supreme Court's initiative of non-discrimination … for an inclusive Mexico that recognizes diversity – one of its greatest strengths."
His profile picture on his Twitter account turned rainbow-colored after he made the announcement.
Peña Nieto's initiatives would modify article No. 4 of Mexico's constitution to reflect the Supreme Court opinion and "to recognize as a human right that people can enter into marriage without any kind of discrimination."
Currently gay marriage is only legal in the country's capital, Mexico City, and eight other states. The country has 31 states in all.
Same-sex couples can marry in Mexico's other 23 states, but it's complicated, slow and expensive.
A couple needs a month or more and the equivalent of around $1,000 U.S. to pay a lawyer to help them.
In June 2015, the Mexican Supreme Court ruled that bans on same-sex marriage were unconstitutional.
Elsewhere in Latin America, Argentina, Brazil, Uruguay and, most recently, Colombia have legalized same-sex marriage.