Brazil's top court authorizes new investigation on president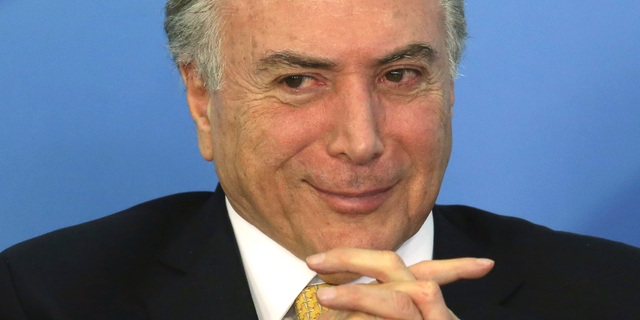 SAO PAULO – Brazil's top court has authorized a new corruption investigation of President Michel Temer.
Justice Luis Roberto Barroso ruled Tuesday that there is evidence for prosecutors to investigate whether Temer used his position to favor a company operating in the port of Santos, near Sao Paulo.
Brazil's top prosecutor Rodrigo Janot will be in charge of that investigation until Sunday. Temer appointee Raquel Dodge will take over on Monday.
If the prosecutors decides to formally accuse Temer of corruption in the case, two thirds of Congress would have to authorize putting him on trial.
Temer has already survived a vote of that kind in July, when Janot accused him of being paid bribes by executives of meatpacker JBS.