Brazilian officials approve temporary stands for World Cup opener in Sao Paulo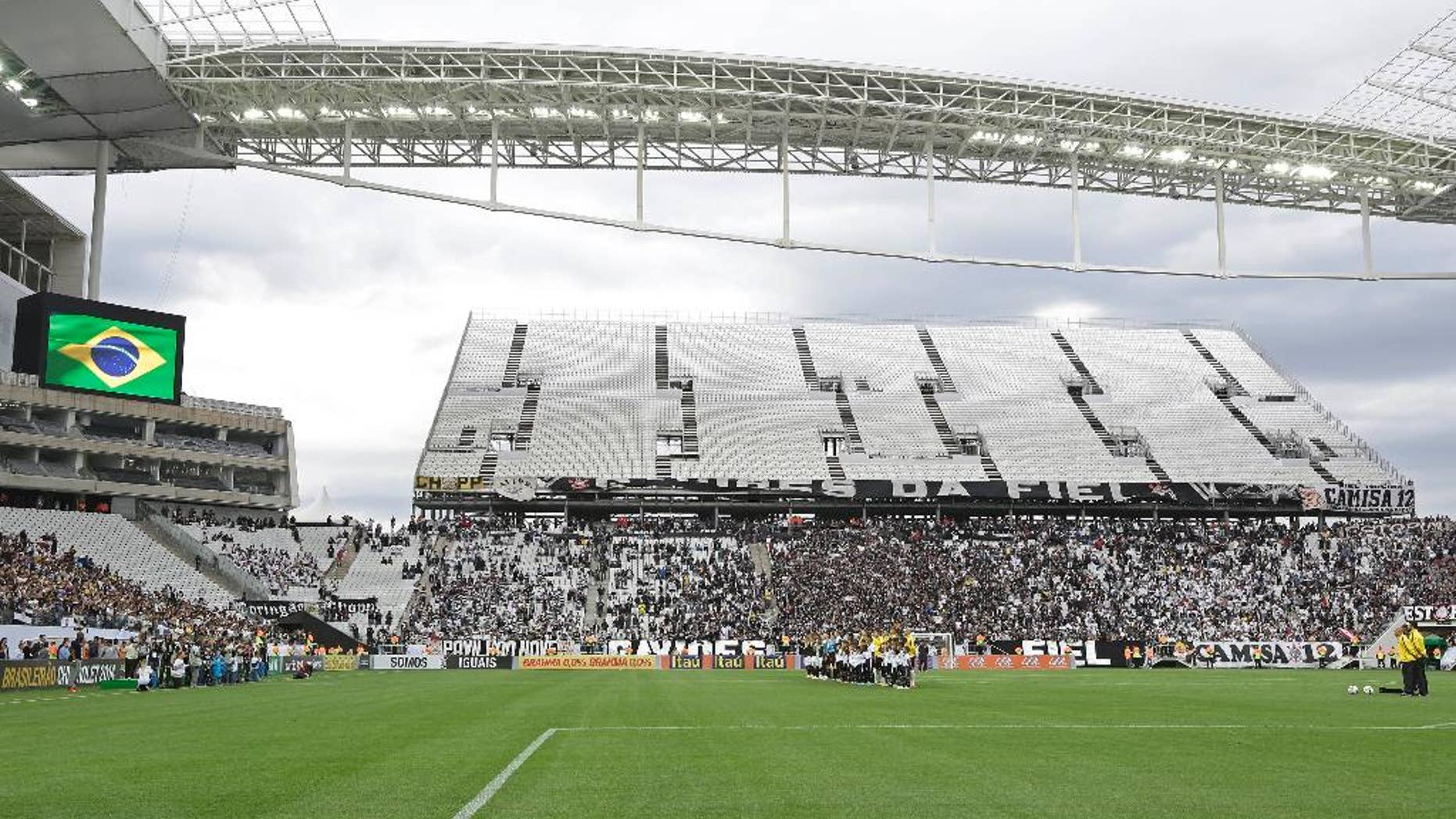 SAO PAULO – Brazilian officials have authorized the use of the temporary stands at the stadium hosting the World Cup opener in Sao Paulo next week.
Authorities inspected the Itaquerao stadium on Friday and said it will be safe to use the stands during the high-profile opening match between Brazil and Croatia on Thursday.
The stands behind one of the goals were not approved for the final test event at the stadium last week because of safety concerns. The installation of the temporary seats was delayed mostly because of an accident earlier this year.
The first time the Itaquerao will have a capacity crowd will be in Thursday's opener.