Brazil level 1-1 with Croatia at halftime of World Cup opener after Neymar equalizes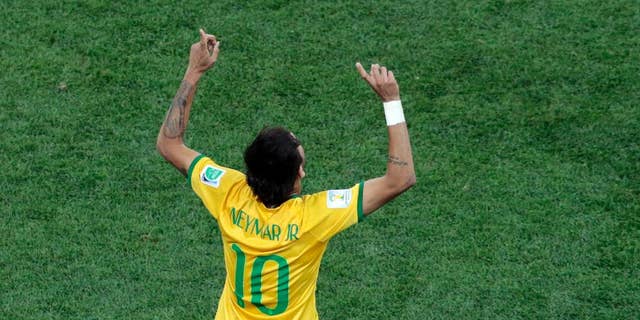 SAO PAULO – Neymar made up for an early Brazilian own goal by scoring in the 29th minute to leave Brazil and Croatia level 1-1 at halftime of the opening game of the World Cup.
Croatia stunned the Brazilian crowd when defender Marcelo found his own net while trying to clear a low cross by Ivica Olic inside the area in the 11th minute. The ball got slightly redirected by striker Nikica Jelavic, and Marcelo ended up touching it backward into the goal.
But Neymar showed why he's the host nation's big star by clearing a defender near midfield before making a run toward the edge of the area and firing a low shot that hit the post before going in.
The tournament finally got underway as planned after months of talk about the preparation problems that plagued Brazil since it was picked as host seven years ago.