Brazil Braces For Nationwide Protests Ahead Of World Cup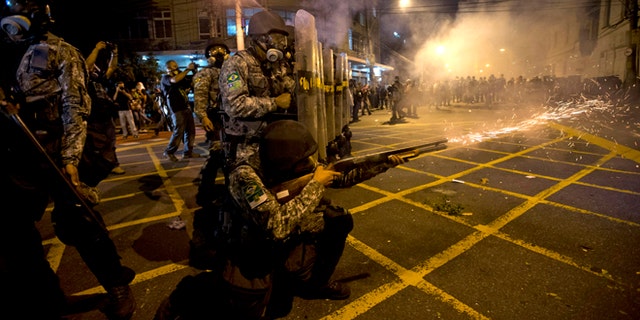 São Paulo (AP) – Latin America's biggest country is bracing itself for a wave of nationwide protests against the World Cup organized via social networks.
Protests are expected in more than 30 cities including São Paulo, Rio de Janeiro, Salvador and Porto Alegre.
The Anonymous Rio protest group said on its Facebook page that "there will be no World Cup." It added that Saturday's "Operation Stop the World Cup" is this year's first act against the soccer tournament.
Last year, millions of people took to the streets across Brazil complaining of higher bus fares, poor public services and corruption while the country spends billions on the World Cup, which is scheduled to start in June.
"FIFA go home" was one of the mass movement's most popular chants, referring to the tournament's organizing body.
Follow us on twitter.com/foxnewslatino
Like us at facebook.com/foxnewslatino