Brazil agriculture minister's home raided in graft probe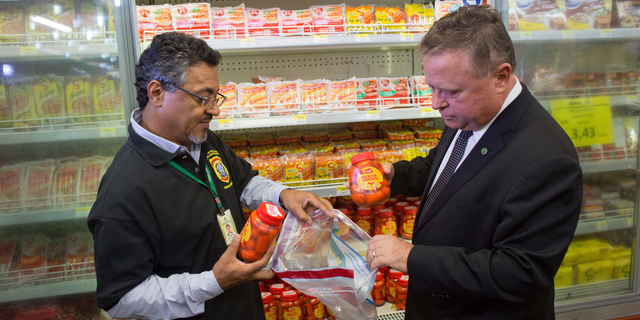 NEWYou can now listen to Fox News articles!
SAO PAULO – Brazilian police have raided the home of a top government official seeking evidence in yet another corruption case.
The operation is part of an investigation of Agriculture Minister Blairo Maggi, who is suspected of bribing state lawmakers for political support during his 2003-2010 term as governor of Mato Grosso.
A police statement did not say whether Maggi was present Thursday during the raid at his apartment in the national capital, Brasilia.
In a statement, Maggi denied any wrongdoing in his political or business dealings.
Maggi is one of Brazil's wealthiest agro-business leaders, known as the king of soybeans. He was elected senator in 2011 and named to his cabinet position in May 2016 by embattled President Michel Temer.
Maggi is one of several Temer officials under investigation.