Bratton Offers Law Enforcement Advice to U.K.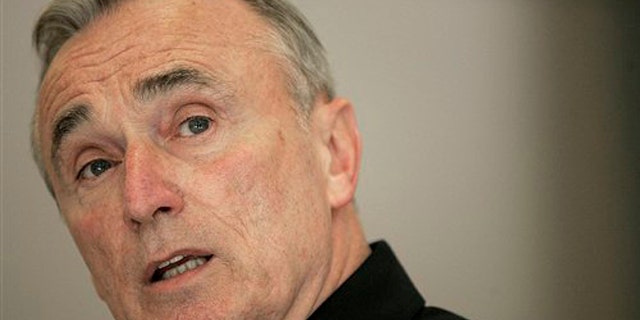 NEW YORK – Disturbing scenes of police overwhelmed by rioting in London show a need for more minority officers and other long-term solutions that have worked in New York and other U.S. cities, prominent security consultant William Bratton said Friday as he confirmed he's in talks to formally advise Britain on reforms.
Bratton -- who gained fame by fighting crime with innovation and bravado as he headed police departments in New York, Boston and Los Angeles -- told the Associated Press in a phone interview that Prime Minister David Cameron called him Friday seeking his expertise.
"We can definitely take some of the lessons here and apply them there," Bratton said. During his conversation with Cameron, Bratton said, "he thanked me for my willingness to work for them, and I thanked him for the opportunity."
Bratton said he expects to formalize an agreement over the next several days. A spokeswoman for Cameron's office confirmed discussions about what role Bratton might play but did not give her name, in keeping with government policy.
"This is a prime minister who has a clear idea of what he wants to do," Bratton said. "He sees this crisis as a way to bring change. The police force there can be a catalyst for that. I'm very optimistic."
Bratton, 63, left the Los Angeles police in 2009 and is now chairman of Kroll, a Manhattan-based private security firm.
More than 1,700 people have been arrested after a week of violence in London and other British cities that was triggered by a fatal police shooting under disputed circumstances. Police have been outmaneuvered by mobile gangs of rioters, and the unrest has stirred fears of heightened racial tensions.
Bratton said he believes British police need to focus on quelling racial tensions by collaborating more with community leaders and civil rights groups. He also said social media sites can be a useful tool for law enforcement trying to monitor gang activities.
"The idea is to get ahead of the violence rather than just react to it," he said.
Another part of the potential long-term solution for London's Metropolitan Police, widely known as Scotland Yard, is to become more racially diverse, Bratton said.
"Part of the issue going forward is how to make policing more attractive to a changing population," he said.
Los Angeles and New York have benefited from police forces that "reflect the ethnic makeup of the cities," he said.
Over the past two decades, Bratton has gained a reputation as a bold leader who refocused police departments in cities struggling with spikes in gang and other violence.
When Bratton stepped in as Boston's police commissioner in 1991, the city was still being rocked by the violence that gripped many U.S. cities in the late 1980s as potent and addictive crack cocaine flooded urban neighborhoods. The ensuing gang turf wars forced a dramatic spike in the city's murder rate, hitting a high of 153 people in 1990.
One of the steps Bratton took to curb the violence was to deliver a list of about 400 of the city's gang and drug kingpins to then-Mayor Raymond Flynn, who had appointed him police chief.
Flynn said Bratton wanted direct indictments for as many as possible, sweeping some of the city's most violent criminals off the street for up to a decade.
"That's what he was good at; he was able to get those ringleaders off the streets," Flynn said.
Throughout the decade, Boston's murder rate steadily fell to 35 in 1998. Soon top political figures, including former President Bill Clinton, hailed the "Boston Miracle" with a good portion of the credit going to Bratton.
Although the city's murder rate has fluctuated since then, local leaders credit the legacy of community policing with helping keep the city relatively safe.
"When police are out in the neighborhood on an ongoing basis, there's a trust relationship that's built up," said Sen. Sonia Chang-Diaz, whose district includes Jamaica Plain, one of the city's most racially and ethnically diverse neighborhoods. "It's a strong model."
In 1993, then-New York Mayor Rudolph Giuliani recruited Bratton to help him pursue his administration's law-and-order agenda.
Bratton soon won admirers on Wall Street by applying corporate management techniques to big-city policing: A new set of chiefs "re-engineered" the department to track lesser crimes by computer and thwart them before they evolved into anything worse.
In his first two years with the New York Police Department, reports of serious crime dropped 27 percent, matching levels not seen since the 1960s. Homicides alone fell nearly 40 percent.
But Bratton resigned in 1996 amid persistent rumors that Giuliani was fed up with all the media attention the commissioner was getting.
In Los Angeles, Bratton again displayed a politician's deft touch with the city's diverse communities while showing his formula for knocking down crime rates was portable: When Bratton left the West Coast in 2009 after seven years on the job, crime in the nation's second-largest city had dropped to levels not seen since the 1950s.
He became chief of the Los Angeles Police Department in 2002, when the agency was struggling to recover from a corruption scandal, under federal oversight and saddled with a tarnished image from the 1991 videotaped attack on Rodney King, a black motorist whose beating by four white police officers led to a riot after the officers were acquitted in a criminal trial.
Bratton left widely credited with ushering in an era of safer streets and improved relations between police and the people they protect.
Civil rights attorney Connie Rice says she considers Bratton a transformative figure in the history of the LAPD.
"He has a racial-justice vision that is married to effective law enforcement," Rice said. "He knows how to carry out both."