Bosnian Serb convicted of Srebrenica massacre dies in prison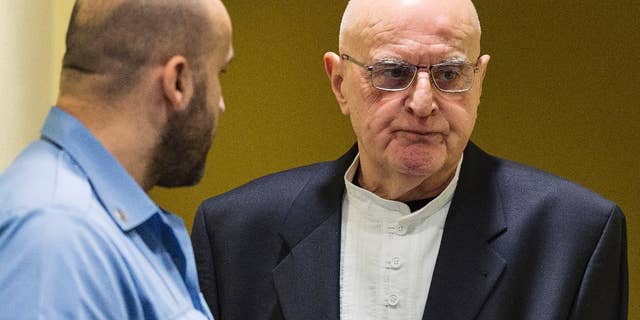 BERLIN – A Bosnian Serb commander convicted of war crimes over the 1995 Srebrenica massacre has died in a German prison. He was 77.
A spokeswoman for Berlin state's justice department told The Associated Press on Friday that Ljubisa Beara died Feb. 8.
The spokeswoman, Peggy Fiebig, was unable to say what the cause of death was, but noted that Beara was "not in the best of health."
Beara was one of two senior Bosnian Serbs convicted in 2010 of genocide for the murder of some 8,000 Muslim men and boys, Europe's worst massacre since World War II.
Appeals judges at the Yugoslav war crimes tribunal in The Hague largely upheld the convictions in 2015, after which Beara was sent to Berlin's Tegel prison to serve his sentence.