Border Patrol Shoots and Kills Suspect; Agent Wounded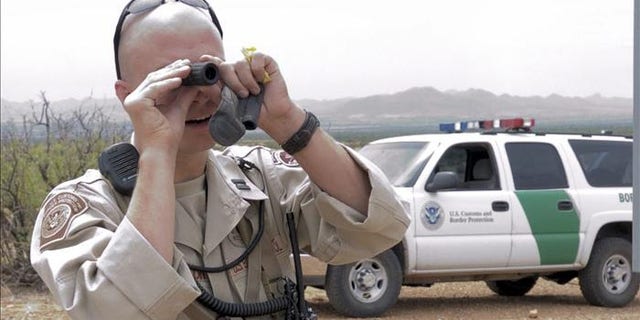 Laredo, Texas – In an incident that left one agent wounded, Border Patrol agents fatally shot a man they stopped to help after his car hit a deer and the vehicle turned out to be stolen.
Agency spokesman Efrain Perez on Friday said the agent who was shot in the leg has been treated and released from a hospital. Perez declined to release the names of the agent or the suspect who was shot dead at the scene early Thursday.
The incident happened on FM 649 near Hebbronville, about 50 miles southeast of Laredo, when the agents noticed a disabled car. A computer check of the vehicle determined it was reported stolen.
Perez says the driver apparently was a carjacking suspect from Waco, became combative and opened fire.
Waco police didn't immediately provide details Friday.
The shooting follows the fatal slaying of a Border Patrol agent last fall in Arizona.
Agent Nicholas Ivie and a colleague were on patrol in the desert near Naco, about 100 miles from Tucson, when gunfire broke out shortly before 2 a.m. Tuesday, according to the Border Patrol.
Ivie, 30, was killed. The other agent, whose name hasn't been released, was released from the hospital after being shot in the ankle and buttocks.
It was the first fatal shooting of an agent since a deadly 2010 firefight with Mexican bandits that spawned congressional probes of a botched government gun-smuggling investigation.
Based on reporting by The Associated Press.
Follow us on twitter.com/foxnewslatino
Like us at facebook.com/foxnewslatino