Border Patrol Nabs Mexican Drug Boat Off Los Angeles Coast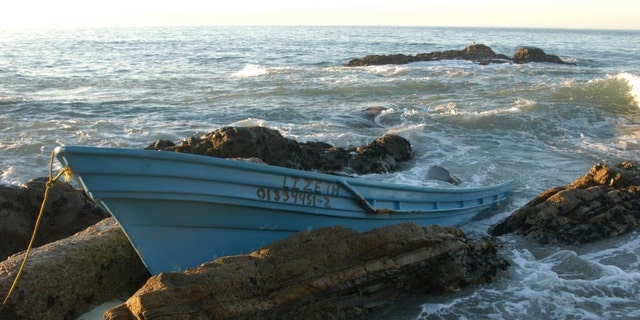 U.S. Border Patrol agents arrested 10 people early Wednesday morning following a predawn interdiction off the coast of California that netted over a ton of marijuana from a Mexican "panga" boat.
California National Guardsmen spotted the boat off the Ventura County coast north of Los Angeles and relayed the information to the Border Patrol agents who responded around two in the morning.
"This interdiction illustrates our ability to analyze information and execute a collaborative operational plan with our partners to deploy a rapid response to mitigate this threat," said Justin Delatorre, acting assistant chief patrol agent with San Diego Sector Border Patrol, according to a press release.
Border Patrol agents found a 27-foot boot loaded with 2,500 pounds of marijuana. Besides arresting four people on the boat, agents also detained six others at the supposed landing area.
Due to the rise in maritime drug smuggling from Mexico around the Los Angeles area, U.S. authorities have stepped up their drug enforcement efforts in the region by expanding the use of marine patrols and land-based surveillance as well as by collaborating with the Mexican government.
The Department of Homeland Security recently established Central California Maritime Agency Coordination Group, which is made up of members of U.S. Customs and Border Protection's (CBP) Office of Air and Marine, Immigration and Customs Enforcement, the Border Patrol, the U.S. Coast Guard and several state and local law enforcement agencies.
The group recorded 26 maritime smuggling incidents in the greater Los Angeles area - seven in Ventura County alone – for the 2011 fiscal year. Since October, there have been 10 incidents, with two occurring in Ventura County.
"This interdiction clearly shows our joint efforts to target this type of smuggling activity are having an impact," said Claude Arnold, special agent in charge for ICE in Los Angeles. "Today's enforcement action should send a strong message to the criminal organizations in Mexico responsible for these incidents in Southern California that we've got them in our cross-hairs."
Follow Andrew O'Reilly on Twitter: @aoreilly84
Follow us on twitter.com/foxnewslatino
Like us at facebook.com/foxnewslatino