Border Patrol Agent Shoots Mexican Man Three Times, Killing Him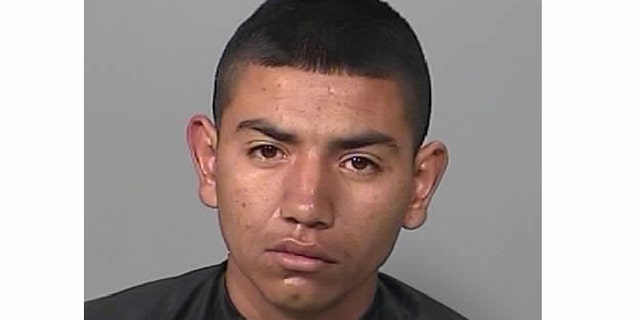 A U.S. Boarder Patrol agent killed a 19-year-old Mexican man, shooting him in the back three times at an Arizona-Mexico border wall he was attempting to climb, according to a spokeswoman for the Conchise County Sheriff's Office.
The man, Carlos La Madrid, investigators indicate, apparently was smuggling drugs; they said they found 48.2 pounds of marijuana in the bed of the truck being driven by La Madrid.
So far in the sheriff's investigation of the incident, which also involved a 17-year-old who was riding in the 19-year-old's truck and ran away, has not turned up evidence the killed man, La Madrid, had tried to assault the agent.
Conchise County Sheriff's officers say that on March 21, they learned that a shooting had occurred near the international boundary east of the Douglas Port of Entry. Douglas Police officers told the sheriff's investigators that they saw a Chevy Avalance that seemed suspicious.
The dirver of the Chevy sped a high speed once he noticed the Douglas Police Department in his immediate area, and headed towad the international boundary.
Border Patrol agents indicated that rocks were thrown at them, prompting the agent to shoot at the driver three times.
Jesus Manuel Chino Lino was taken into custody by the Cochise County Sheriff's Office and booked as an adult charged with Possession of Marijuana for Sale, Transportation of Marijuana, and Possession of Paraphernalia. Chino Lino is a resident of Agua Prieta Sonora Mexico.
Carol Capas, spokeswoman for the Cochise County sheriff's office, said the next step would involve completing the investigation and sending the findings to the district attorney's office.
Both the Border Patrol and FBI officials declined to provide comment on the case.
Capas declined to release the agent's name, citing the ongoing investigation. She said the agent was initially placed on administrative leave, but she did not know if he was still on leave.
The FBI's investigation is focused on the alleged assault of the officer, while the sheriff's office is investigating the actual shooting.
When the sheriff's office first reported the shooting, few details were released. Capas said at the time only that "there were rocks thrown at the agent" and was unable to clarify whether La Madrid was the one throwing them.
This story contains some material from the Associated Press.
Follow politics and immigration reporter Elizabeth Llorente on Twitter: @LlorenteLatino
Elizabeth.Llorente@FoxNewsLatino.com
Follow us on twitter.com/foxnewslatino
Like us at facebook.com/foxnewslatino