Booksellers at firm that criticized Chinese government vanished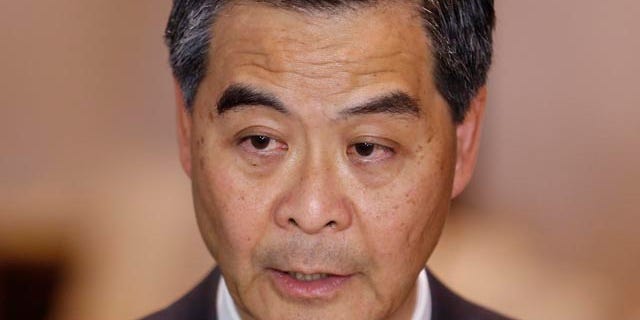 Hong Kong's leader said Monday that he was "highly concerned" about the recent disappearances of five people associated with a publishing company in the city that specializes in titles critical of mainland China's leadership.
Chief Executive Leung Chun-ying also told reporters that there's no evidence so far to support suspicions that security agents from the mainland were involved in the disappearances.
Five people associated with Hong Kong publisher Mighty Current and its Causeway Bay Bookstore have vanished in recent months.
The disappearances have raised fears that Beijing is tightening its grip on Hong Kong, a semiautonomous Chinese territory that enjoys civil liberties such as freedom of the press that don't exist on the mainland.
The latest and most startling case came last week, when the publisher's chief editor, Lee Bo, failed to return home after paying a visit to a book storage warehouse.
Four other people linked to the company went missing in October, but they were last seen either in mainland China or Thailand.
In Lee's case, his wife told local media that he had called her from a number that indicated he was in Shenzhen, the mainland Chinese city next door to Hong Kong. That has led many to suspect that Chinese agents crossed over into Hong Kong, snatched Lee and spirited him to the mainland.
"The government and I are highly concerned about the case" of the missing booksellers, Leung said.
Hong Kong's leader also said there's "no indication" yet that Chinese agents are involved, and appealed for information from anyone who could help give a better idea of the missing people's whereabouts or the reasons for the their disappearance.
"If mainland Chinese law enforcement personnel are carrying out duties in Hong Kong, it would be unacceptable because it goes against the Basic Law," the mini-constitution under which Beijing agreed to uphold the "one country, two systems" principle after taking control of the city from Britain in 1997, Leung said.
The Chinese foreign ministry in Beijing said Monday that it had no information on the case.
Mighty Current specializes in sensationalistic books about Chinese political scandals and other sensitive issues that mainland publishers are forbidden from covering. The books are banned in China but are available in Hong Kong, where they're sold at bookshops frequented by visiting tourists from the mainland.
Hong Kong pro-democracy lawmaker Albert Ho said Sunday that there were rumors the publisher was preparing a book on an old "girlfriend or mistress" of Chinese President Xi Jinping and had faced pressure to scrap it.