Bomb kills 10 in Damascus suburb: state TV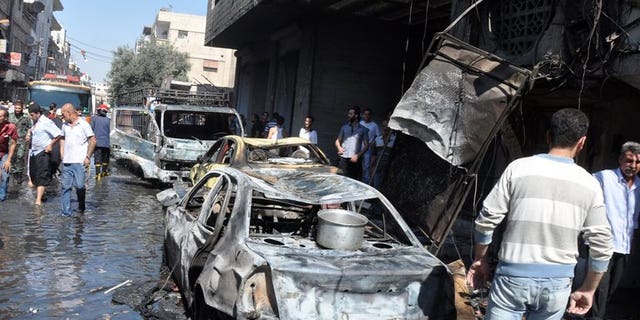 NEWYou can now listen to Fox News articles!
DAMASCUS (AFP) – A bomb killed 10 people in the Damascus suburb of Jaramana on Tuesday, the latest in spate of blasts to hit the mainly Christian and Druze district, state television said.
The car bomb in the suburb's Siouf square also wounded 56 people, the broadcaster said. It said children were among the dead.
A similar bombing in the same square on July 25 killed at least seven people and wounded more than 60.
In August last year, another car bomb killed at least 27 people in the southeastern suburb.
Syria's Christian and Druze minorities have mostly sought to remain neutral in the conflict wracking the country since March 2011.
But many hardline Islamists suspect them of loyalty to the government of President Bashar al-Assad.