Bomb attack in Russia's Dagestan, home to Boston suspects' parents, kills 2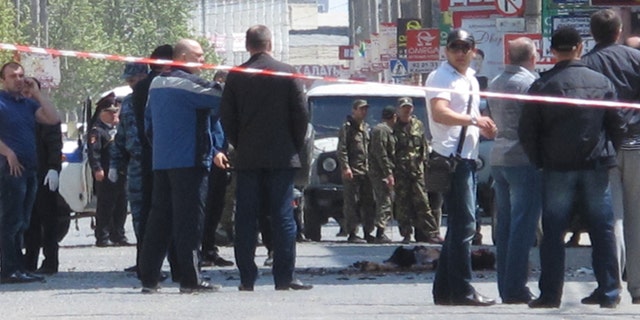 MAKHACHKALA, Russia – A bomb exploded Wednesday in a busy shopping area in the capital of the restive republic of Dagestan, killing at least two people, police said.
The bomb went off when two teenage boys tried to open a cardboard box left near a store and both of them were killed, police said.
The explosion in Makhachkala also wounded an undetermined number of people, said a spokeswoman for the republic's Interior Ministry, Fatina Ubaidatova. She did not have details on the force or construction of the bomb.
Islamic insurgents frequently mount attacks on police and security forces in Dagestan, with bombs often placed in cars or along roads. Wednesday's explosion, however, was unusual in that the target was not clear.
Late Tuesday, three policemen were killed and another one was wounded when their vehicle came under fire in the Dagestani town of Buinaksk, police said.
The republic in southern Russia is home to the parents of the suspects in last month's Boston Marathon bombing. One of the suspects, who was killed in a shootout with Boston police, paid a long visit to Dagestan last year and investigators are trying to determine whether he had contact with extremists here.