Bolivians Express Doubt in Uranium Seizure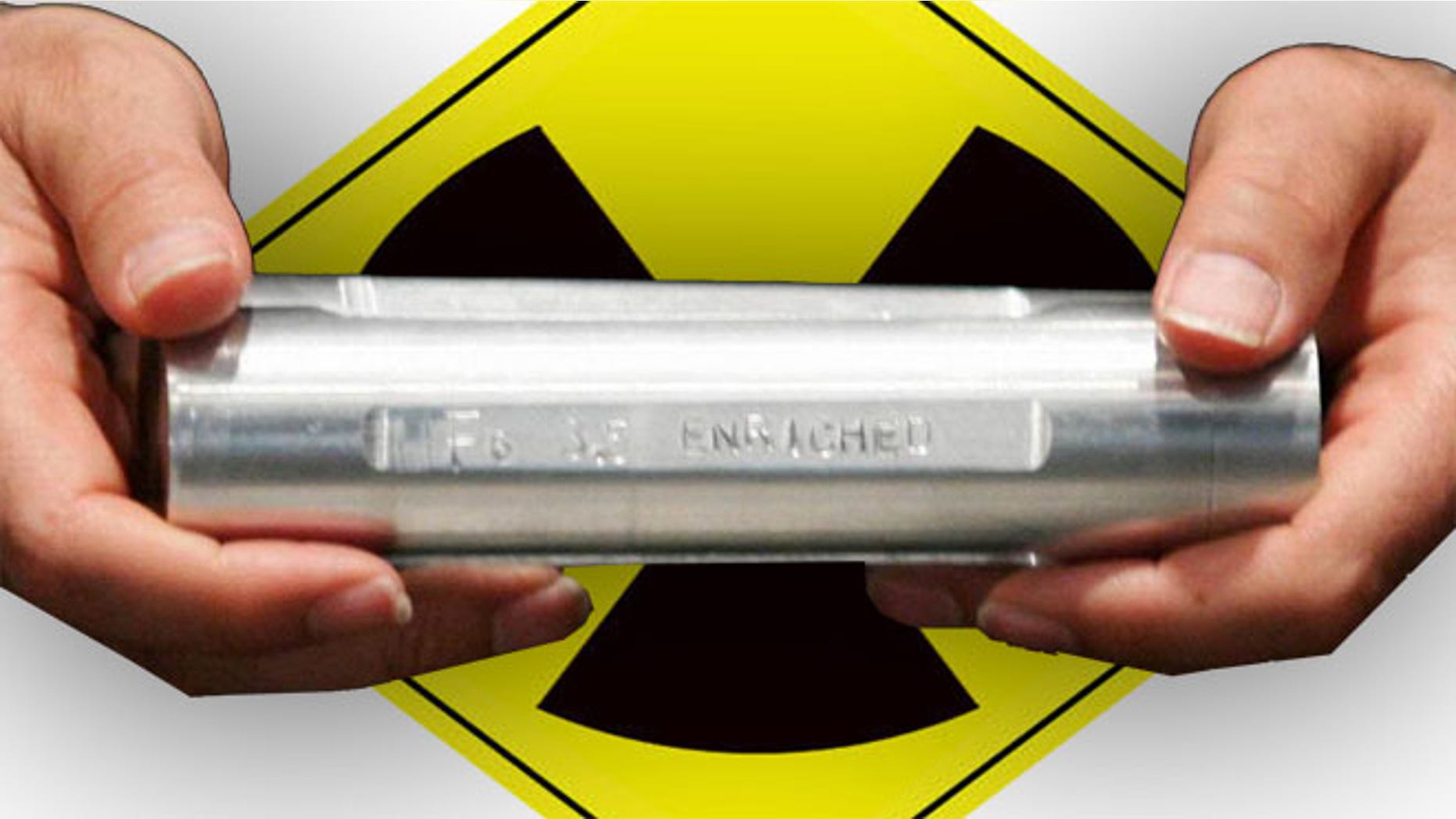 After declaring that authorities had arrested four men in connection with trafficking uranium in La Paz, Bolivian authorities are backing off the claim that the material found inside nylon bags may be the alleged radioactive material.
Bolivian Government Minister Carlos Romero said late Tuesday that the Bolivian Institute of Nuclear Technology is conducting a study on the material to determine its composition.
"There is the possible existence of uranium in the screening solids, but it deserves research and scientific expertise," Romero said, according to the Bolivian daily Los Tiempos.
Romero also tried to assuage fears of people in the neighborhood where the material was found – which includes a number of embassies – that there was no risk of a radioactive blast.
Police on Tuesday confiscated two tons of the alleged uranium that was being stored at a building in central La Paz located near the U.S. and Spanish embassies, said Bolivian Deputy Interior Minister Jorge Pérez.
The commander of the elite police unit that carried out the operation, Col. Eddy Torrez, said the seizure was the fruit of a six-week investigation.
Police pounced when they learned the people in possession of the uranium planned to meet Tuesday with a potential buyer, the colonel said.
Perez said one of the people arrested is an engineer who told police he was holding the uranium for other people, but provided no information on the owners of the cache.
Romero estimated that the material – found to be uranium - is worth $50 million, adding that the international law prohibits the trade in radioactive substances that are used for nuclear weapons.
Since Bolivia does not produce uranium, Perez said, authorities assume the consignment originated in either of two neighboring countries that do: Brazil or Chile.
Los Tiempos reported that one of the men arrested – an engineer named Espinoza - claimed the findings were just a depository of the mineral, while another detainee said it was tantalum, a rare, hard, blue-gray, lustrous transition metal used in electronic an laboratory equipment.
However, Romero said that version is likely to "camouflage" the radioactive cargo and to feign compliance with safety standards.
Private geophysicist Jorge Telleria expressed doubts that the material found was uranium because it is considered unlikely that a uranium dealer would store the material in bags and transfer it by truck, knowing the danger that exists.
He also expressed concern of the Bolivian government's rush to inform the public of the price of the uranium without first taking time to measure the amount of the material.
"I do not want to make inferences about the methodology of calculation by the police," Telleria said. "But personally I would have preferred to first measure the degree of radioactivity (if any) of the cargo to reassure the public and especially the residents of the building."
"At this point, my suggestion is that it would have been better to measure first and talk later," he added.
Follow us on twitter.com/foxnewslatino
Like us at facebook.com/foxnewslatino