Bolivia minister: country could face US aviation downgrade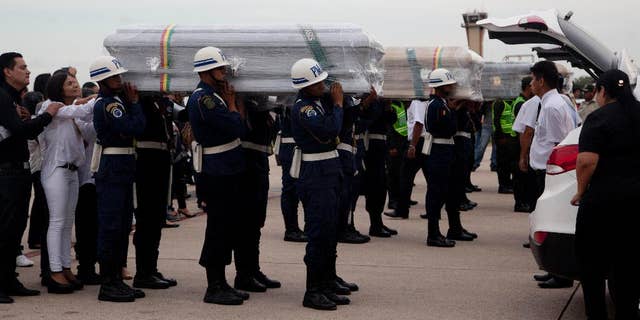 NEWYou can now listen to Fox News articles!
LA PAZ, Bolivia – Bolivia's Defense Minister says the U.S. could downgrade the country's aviation safety rating because of irregularities that may have contributed to the crash of a chartered plane carrying a Brazilian soccer team.
Defense Minister Reymi Ferreri said Saturday that the approval of the plane's flight plan despite the route's distance exceeding the aircraft's fuel capacity points to a human failure that could lead to Bolivia being downgraded.
Bolivia in 2001 regained a category 1 rating from the Federal Aviation Administration after having lost the top status in 1994. If downgraded it would join only a handful of nations including Bangladesh and Thailand deemed as not meeting international aviation standards and could limit Bolivian carriers' ability to expand commercial service to the U.S.