Boko Haram kills about 45 people in attack on Nigerian village, report says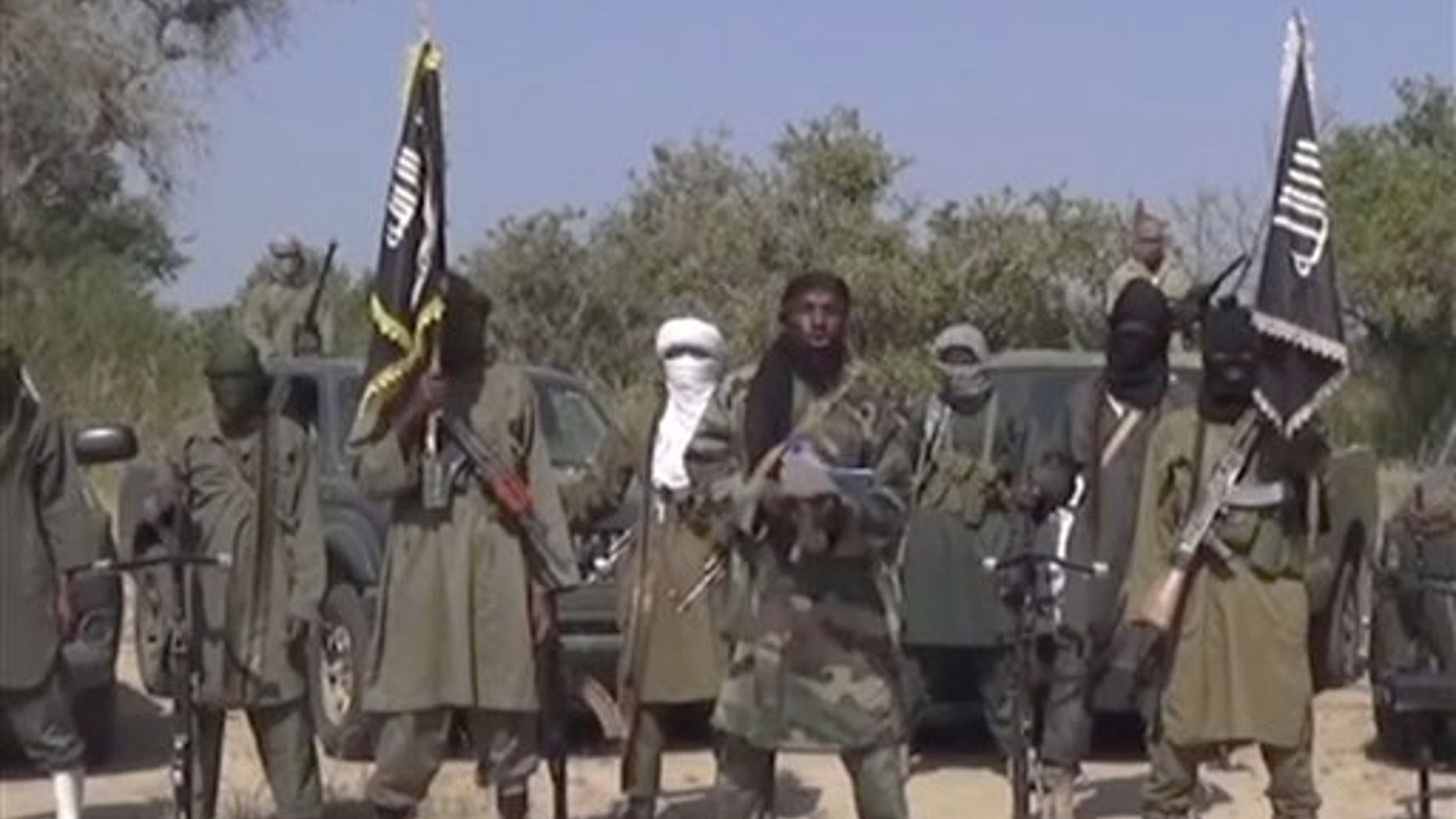 The leader of a vigilante fighter group in Nigeria says Boko Haram militants have killed about 45 people in an attack on a village.
Muhammed Gava of the Nigeria Vigilante Group says the assault occurred Wednesday in Azaya Kura village in northeastern Nigeria's Borno state. He told The Associated Press on Thursday that the heavily armed Boko Haram militants surged through the village in several trucks.
The village is about 25 miles from Maiduguri, Nigeria's capital.