Boko Haram attacks refugee camp in Nigeria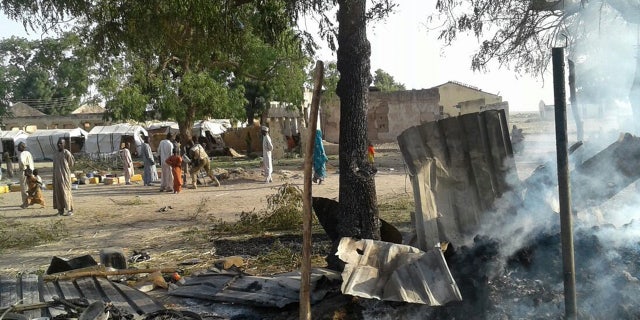 Boko Haram extremists attack a refugee camp in Nigeria on Thursday evening, with reports suggesting the death toll could be as high as 170.
Over 100 Boko Haram fighters launched the attack as soldiers battled for hours trying to repel them, according to witnesses.
The attack comes after Nigeria's air force bombed the camp housing Boko Haram refugees multiple times on Tuesday. Nigerian officials called the attack an accident.
Medical charity Doctors Without Borders said on Friday that "around 90" people were killed in the bombing. The charity also noted that residents and community leaders said the death toll could potentially be as high as 170.
Satellite imagery from the bombing supports witness accounts saying the camp had been struck with "multiple air-dropped munitions," Human Rights Watch said on Thursday. The group has called for a compensation to be provided to the victims.
Nigeria's air force has said officials will investigate.
The Boko Haram attack Thursday occurred as aid workers were trying to help bombing victims. The Red Cross said it had evacuated nearly 90 people from Rann to Maiduguri city for medical care.
"This incident happened just an hour after a (Doctors Without Borders) rescue helicopter left the town and has a traumatizing effect on everyone in Rann," one aid worker said.
The Associated Press contributed to this report.