Bodies of three decapitated police officers found in Mexico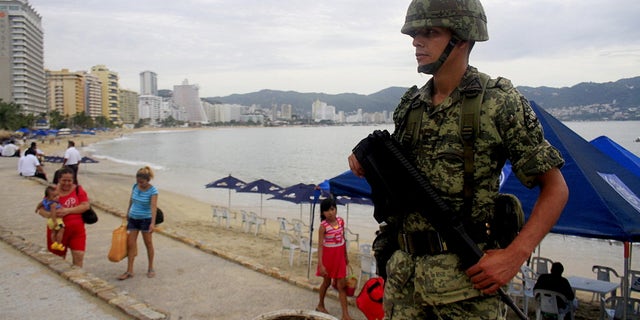 MEXICO CITY – Authorities found the decapitated bodies of three municipal police officers on Saturday in a suspected gang-related slaying in southeastern Mexico, an official from the area said.
The bodies, which showed signs of torture, were found in the municipality of Huimanguillo in Tabasco state near its border with Veracruz state, said the official, who spoke on condition of anonymity. One of the three was a woman, the official said.
The three victims were kidnapped from the nearby Veracruz municipality of Las Choapas on Friday, the official said. Although the motive was unclear, the perpetrators were believed to be part of a criminal gang.
Veracruz and Tabasco lie on Mexico's Gulf Coast, an area long ravaged by drug smugglers and people traffickers.
Home to Mexico's main Atlantic port, Veracruz suffered a surge in violence in 2016, with murders leaping by 123 percent to 1,258 from the previous year, official data showed.
Javier Duarte, the previous state governor, is wanted on corruption charges and has been a fugitive since shortly before his term was due to finish at the end of November.