Blocked runway closes Nepal's only international airport for 2nd day, stranding thousands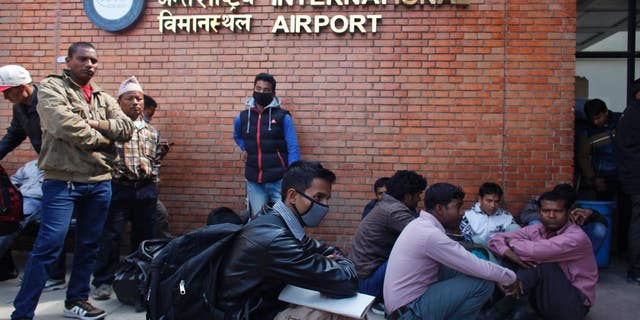 KATHMANDU, Nepal – Nepal's only international airport remains closed for a second day, cancelling all flights to foreign destinations and stranding thousands of passengers.
The only runway at Kathmandu's Tribhuwan International Airport has been partly blocked since a Turkish Airlines jet skidded off the slippery runway Wednesday morning.
Airport officials said the facility will be closed until Friday morning as equipment and workers flown from India on Thursday tried to move the jet.
The halting of all international flights means thousands of passengers heading abroad are unable to leave. The nearest international airports are in neighboring India, and traveling there by road would take days.
No serious injuries were reported in the Turkish Airlines accident.