Blind activist claims China says it'll investigate abuse against him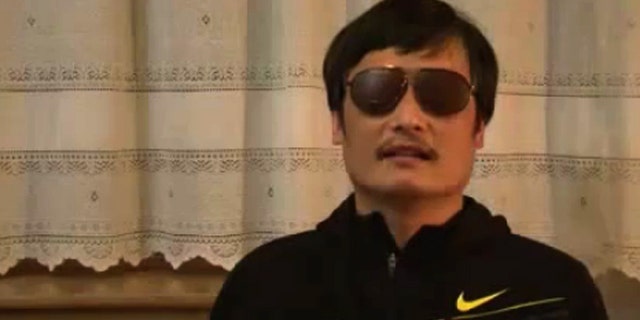 BEIJING – Rights advocate Chen Guangcheng says the Chinese government has quietly promised him it will investigate abuses he and his family suffered at the hands of local authorities in what would be a rare instance of Beijing bowing to demands of an activist.
Beijing's apparent willingness to look into Chen's complaints is another sign that his gambit late last month -- when the blind activist fled house arrest for the U.S. Embassy and set off a diplomatic tussle -- has succeeded in getting high officials to address his concerns.
Chen said an official who handles citizens complaints has visited him in his Beijing hospital three times, including to take a statement. Chen says the official told him there would be an investigation if there are facts pointing to illegal actions.