Blatter admits politics swayed Qatar World Cup award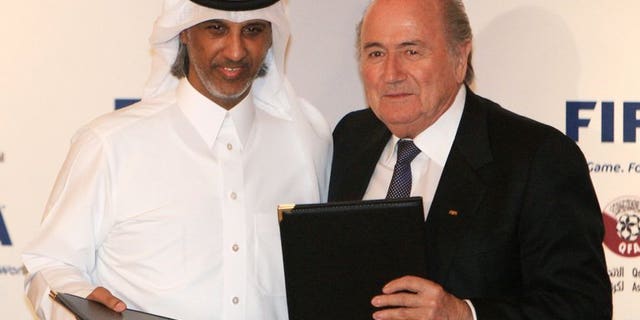 BERLIN (AFP) – FIFA president Sepp Blatter has admitted that the choice of Qatar as 2022 World Cup hosts was partly influenced by political and economic interests.
"Yes, there was definitely direct political influence," Blatter told Thursday's edition of German weekly Die Zeit, Blatter.
"European leaders recommended to its voting members to opt for Qatar, because of major economic interests in the country."
He made the admission when asked if Qatar had been chosen by world football's governing body FIFA based on considerations other than sport.
While rumours of corruption still circulate around FIFA's decision in 2010 to award the 2022 tournament to the Arab state, Blatter said: "We have just set up a new, independent ethics commission to re-examine the awarding of the World Cup to Qatar".