Blacklist makes EU complicit in any Israel raid: Hezbollah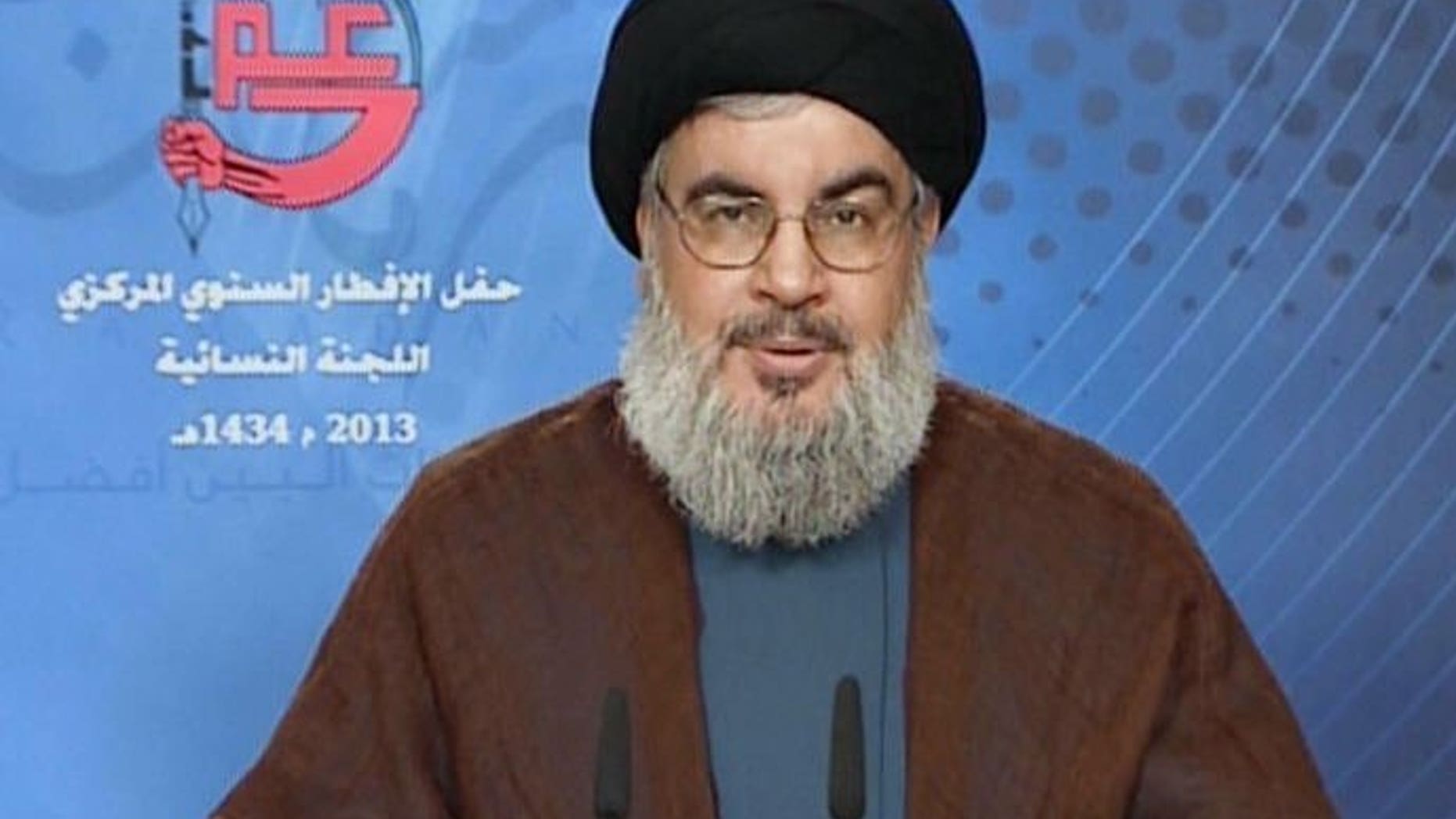 BEIRUT (AFP) – The European Union's decision to blacklist Hezbollah's armed wing means it would share responsibility for any Israeli attack against Lebanon or the Shiite movement, the group's leader said on Wednesday.
"These (European) states have made themselves fully responsible for any Israeli attack on Lebanon or Lebanon's resistance (Hezbollah) or any target of the resistance," Hezbollah chief Hassan Nasrallah said in a televised speech.
The statement is Nasrallah's first since an EU decision on Monday to blacklist Hezbollah's military wing as a terror group.
"These states need to know... that they are giving legal cover to Israel for any attack on Lebanon, because Israel can now claim to be fighting terrorism and to be bombing terrorist targets," he said.
The decision to blacklist Hezbollah's armed wing "gives Israel a service for free," Nasrallah added.
"This decision does not affect our willingness. Its objective is to make us bow, to force us to step back and to be afraid.
"But I tell you (Europeans): all you will get is failure and disappointment," said Nasrallah.
He said Hezbollah, "which stood up to... the strongest army in the region for 33 days", would not "bow" down.
Israel fought Hezbollah in 2006 for 33 days, in a war that killed some 1,200 Lebanese, mainly civilians, and 160 Israelis, mostly soldiers.
Nasrallah meanwhile called on the European Union to "recant on its mistake," while scoffing at the distinction made in the decision between Hezbollah's armed and political wings.
"The invention of a military and political wing is an invention of the English, who find easy ways out like this," Nasrallah said, smiling.
Referring to Israel, which Nasrallah said "was happy" with the EU decision, he added: "I don't feel at all that this decision is a sovereign European decision. It was dictated to the Europeans."
"The Israelis are behind this decision, and they have said so themselves. The United States is with them 100 percent.
"Europe bowed down, and it was not convinced... There were 28 states -- some of which view themselves as being among the world's most important -- that bowed down to an American and Israeli decision."
Nasrallah also said the EU decision is "not consistent" with European states' interests in the Middle East.
The decision, he added, would have no financial effect on Hezbollah.
"We do not have money in any European banks or any other foreign banks."
In a message to rival Lebanese parties, Nasrallah warned the EU decision should not be used as an excuse to exclude its members from any future government.
Hezbollah remains just as strong, he said, "and I propose that Hezbollah's ministers in a future government be members of the military wing".
Because of an unbreachable divide between Hezbollah and its allies on one side and the opposition March 14 coalition on the other, Lebanon has been without a government for more than four months.
Deeply affected by the conflict in neighbouring Syria, Lebanon is undergoing a spiralling political crisis, underscored by rising sectarian tensions.
Hezbollah backs Syria's President Bashar al-Assad, while the Sunni-led opposition supports the revolt that broke out against his regime in March 2011.