Bill Richardson Refuses to Budge without Seeing American Held in Cuba Prison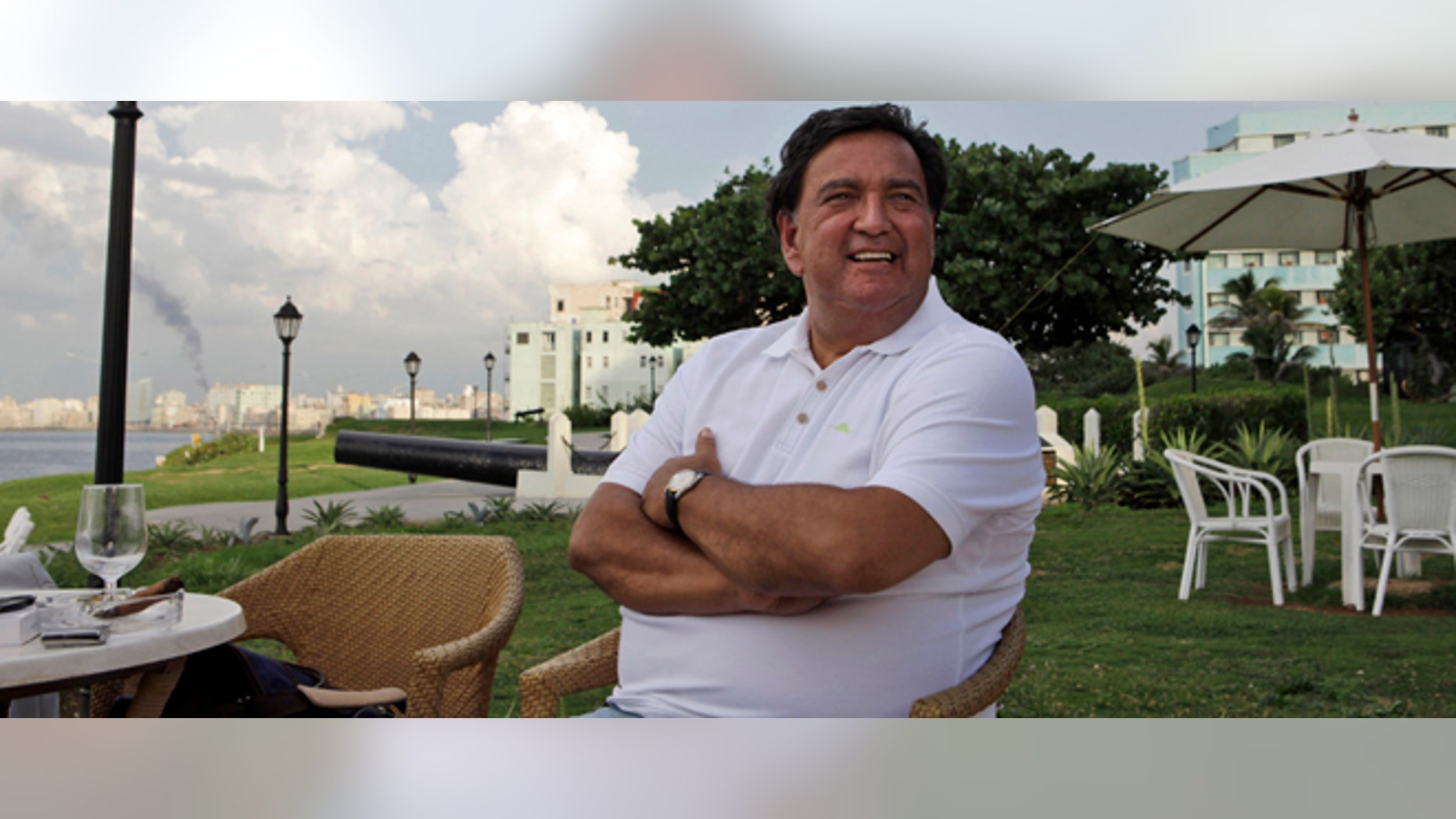 Bill Richardson refuses to give up his goal of visiting Alan Gross, an American subcontractor who was jailed in Cuba almost two years ago.
Richardson, a former U.S. ambassador to the United Nations with a long history of winning prisoner releases around the world, was hunkered down at the capital's Nacional hotel on Tuesday, waiting for a response to his demand to visit Maryland native Alan Gross in a military hospital where the 62-year-old is being held.
The U.S. politician, who had previously enjoyed warm relations with Cuban leaders, arrived in Cuba last week amid high hopes he might be able to negotiate Gross' release. But those were dashed when Cuban Foreign Minister Bruno Rodríguez said he could not even meet with the man, let alone take him home.
Richardson has vowed to stay in Cuba until he sees Gross, joking that he is looking forward to watching some of the Cuban baseball season, which begins in November.
Richardson said Monday that he had had no further meetings with Cuban officials. On Tuesday, he said he had no news to share but hoped to have something to say soon.
Gross was sentenced to 15 years in jail for crimes against the state after he was caught bringing communications equipment onto the island illegally while on a USAID-funded democracy building program. Cuba says the programs aim to bring down the government; Gross contends he was only trying to help the island's tiny Jewish community get Internet access.
Efforts have grown in recent months to seek Gross' release on humanitarian grounds. Those who have visited him say he has lost 100 pounds (45 kilos) in jail, and his 27-year-old daughter and elderly mother both are battling cancer back in the United States.
The case has crippled attempts to improve relations between Washington and Havana, and the treatment of Richardson by Cuban officials is sure to be a fresh blow to ties.
On Monday, President Barack Obama issued fresh criticism of Cuba for the slowness of its political and economic changes, saying the government of President Raul Castro has "not been aggressive enough when it comes to liberating political prisoners and giving people the opportunity to speak their minds."
Based on reporting by the Associated Press
Follow us on twitter.com/foxnewslatino
Like us at facebook.com/foxnewslatino