Big Ben to fall silent in London next week as repairs start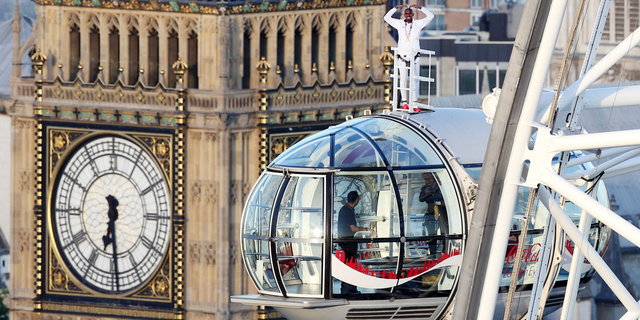 LONDON – Big Ben will fall silent next week in London as a major restoration project gets underway.
The bongs of the iconic bell will be stopped on Aug. 21 to protect workers during a four-year, 29-million-pound ($38 million) conservation project that includes repair of the Queen Elizabeth Tower, which houses Big Ben and its clock.
Steve Jaggs, keeper of the Great Clock, said Monday that the mechanism will be dismantled piece by piece and its four dials will be cleaned and repaired.
Big Ben has been stopped several times since it first sounded in 1859, but the current restoration project will mark the longest period of silence for the bell.
It will still sound on big occasions, such as Remembrance Sunday.