Berlusconi vows inquiry into 2011 fall of government, criticizes Monti's campaign about-face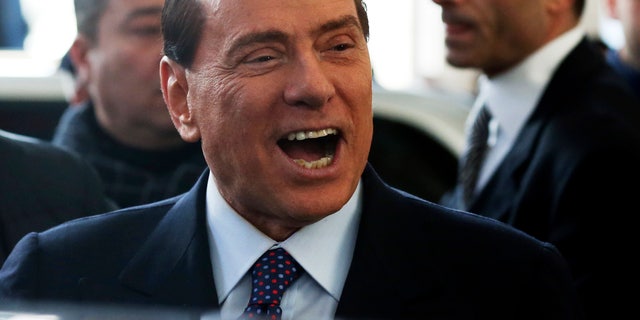 ROME – Ex-Premier Silvio Berlusconi has sharply criticized the decision by Mario Monti to run in Italy's general elections and has vowed to launch a parliamentary inquiry into the 2011 fall of his government and appointment of Monti as Italy's premier.
Berlusconi spoke out Saturday after Monti ended a week of hedging and announced Friday that he would head a coalition of centrist forces, businessmen and pro-Vatican forces running for office in Feb. 24-25 elections.
Berlusconi said he never expected Monti would reneg on his repeated assurances that he "wouldn't use the public prominence as head of a technical government for an ulterior presence in politics."
Monti was named to lead a technical government after Berlusconi was forced to resign amid Italy's slide into the eurozone's debt crisis.
Berlusconi's party trails in the polls.